Victor Hugo Zayas: GRID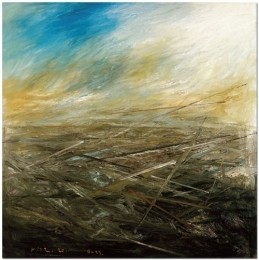 Grid is a series of 13 large-scale, thickly layered oil paintings from Mexican painter Victor Hugo Zayas. These canvases are almost more sculpture than painting: paint masses in chasms and chimneys to create melting compositions of deconstructed land fused with softly disapppearing sky. Zayas manages to do the impossible: he makes LAX look elegant.
Event Times
This event is in the past.