Damien Gilley: AXIS INDEX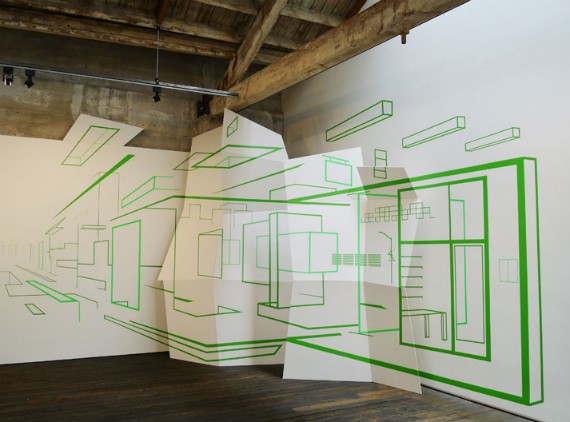 AXIS INDEX: Damien Gilley grafts blueprints of three-dimensional extensions onto two-dimensional surfaces, resulting in a cross section gone crazy, with doorways leading to nowhere, overhangs floating in midair, staircases detached. The drawings extend beyond the walls onto tiered rows of foam-core boards, arranged so that if you stand precisely at the center of the room the shapes all line up (almost) perfectly to create an imaginary continuation of Second Avenue beyond the gallery walls.
Event Times
This event is in the past.