Washington's First Dinosaur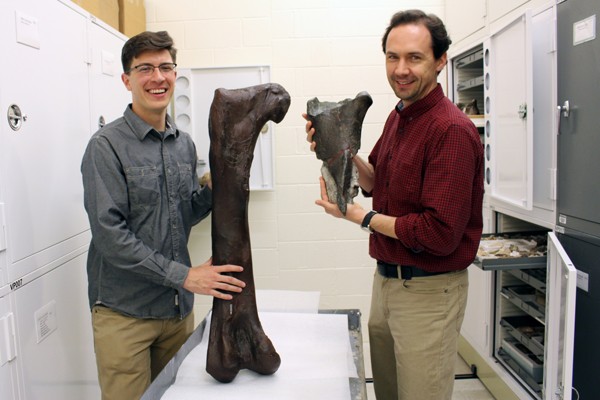 Did you know they finally dug up a piece of a dinosaur bone in Washington State a few years back? The thing is basically the length of my forearm and it looks more or less like a rock, but it's more than that, just like those pieces of the Berlin Wall on eBay are more than just chunks of cement. Rocks become magic when they have stories, and this rock has one. Paleontologists have determined the piece to be a partial left femur bone of a theropod dinosaur. Which means it's some sort of two-legged carnivore—probably something pretty sick, like a velociraptor. Mad respect for this rock!
Don't miss all the best things happening in Seattle. Get the free Stranger Things To Do app now from the App Store or Google Play.