Kid Smpl, Lucas, and IG88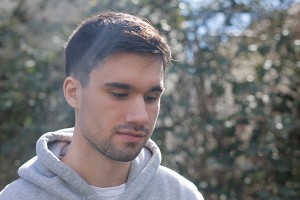 Over the last four years, Kid Smpl has been perhaps Seattle's ultimate chill producer. Recording for Alex Ruder's Hush Hush imprint and Ill Cosby's Car Crash Set label, Kid Smpl (aka Joey Butler) creates frosty, desolate atmospheres, charcoal-smudged bass tones, and beats that are more implied than functional (in typical electronic-music terms). He started out as the city's foremost purveyor of the nightbus sound—an eerie, emotionally fragile style of mostly beatless bass music that conjures the loneliness of nocturnal public transport—but has gradually expanded into something harder to peg with the Silo Tear and Precinct EPs. The former's a strange hybrid of grimy nightbus ambience and splenetic drum & bass beats; the latter edges toward abrasiveness and rhythmic unpredictability while retaining his dulcet, delicate melodic touch. DAVE SEGAL
KYLE FLECK adds: "Matt Lucas (or Yung Lucas, in blog-trap parlance) is a recent discovery, though I wish I'd found him sooner: those James Blake-adjacent gospel riffs, half-speed rap samples, and nebulously syncopated beats are hitting all sorts of sweet spots for me this summer. His retooling of Snootie Wild's "Made Me" is a fantastically inspired slice of grandiose synthesizer and thug motivation. Ambient-leaning cyborg IG88 kicks things off."
Don't miss all the best things happening in Seattle. Get the free Stranger Things To Do app now from the App Store or Google Play.
Event Times
This event is in the past.