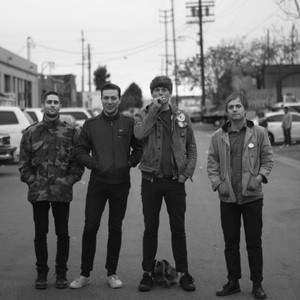 As a general rule, it's a dick move to go on hiatus and then reemerge under the same name with new players, and yet that's what John Dwyer did between 2013's Floating Coffin and 2015's Manipulator Defeated at Last. Out with Brigid, Petey, and Mike; in with Timothy, Ryan, and Dan (granted, Brigid appears on Manipulator). Then again, Thee Oh Sees has always been Dwyer's baby. It began as a solo project, shifted from San Francisco to LA, and folded in Fifth Beatle Lars Finberg on occasion. Change was the name of the game, and the new record, which combines motorik beats with lysergic vibes, burns so hot that it can't be denied. Sometimes, it's a thin line between dick move and stroke of brilliance. KATHY FENNESSY
Don't miss all the best things happening in Seattle. Get the free Stranger Things To Do app now from the App Store or Google Play.
Event Times
This event is in the past.
Category