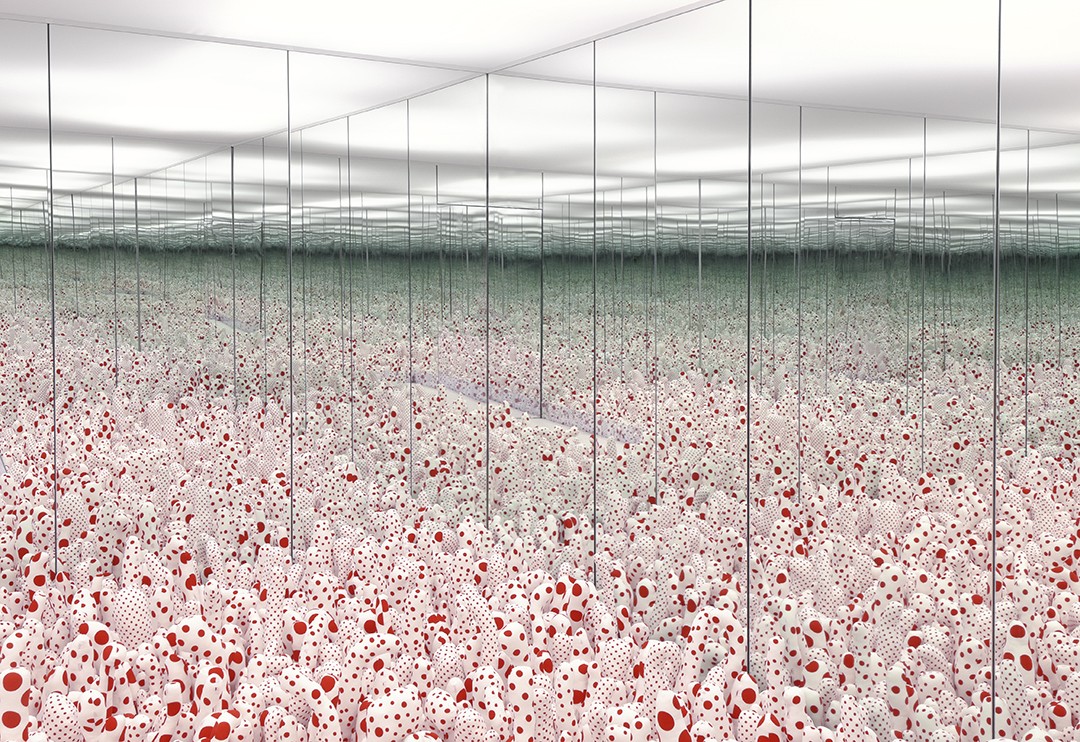 Courtesy of SAM / Phalli's Field
Interest in Yayoi Kusama's work has been high in recent years, due in part to high-profile exhibitions at the Tate, the Whitney, and other major international institutions. When Infinity Mirrors opened at the Hirshhorn Museum in Washington, DC, in February 2017, it drew more than 32,500 visitors in a week—the museum's greatest attendance for those dates in decades. The show's next stop is Seattle Art Museum, and anticipation is already running high in the city that hosted her first US exhibition 60 years ago. The playful accessibility of Kusama's work, paired with its genuine expression of cosmic wonder, has made her one of the most successful and iconic contemporary artists in the world. Infinity Mirrors promises to be a blockbuster exhibition for SAM and one of the must-see experiences of the summer.
There will be a limited number of same-day tickets available at SAM throughout the duration of the exhibit (available on a first-come, first-served basis when the museum opens at 10 a.m., although lines will probably form earlier). If $34.95 is too steep, there will also be half-price tickets available onsite on first Thursdays in July, August, and September (also available starting at 10 a.m.) Additionally, on the final week of the exhibit, the show will stay open until 11 pm on Thursday and Sunday.
Related content:
I Didn't Take ANY Selfies at Kusama's Infinity Mirrors Exhibit (and Neither Should You) by Amber Cortes
Take Selfies at Yayoi Kusama's Infinity Mirrors Because It's a Dumb Show, and Dumb Should at Least Be Fun by Charles Mudede
Yayoi Kusama's Infinity Mirrors: It's a Heartwarming Glimpse Into the Multiverse by Rich Smith
Don't miss all the best things happening in Seattle. Get the free Stranger Things To Do app now from the App Store or Google Play.