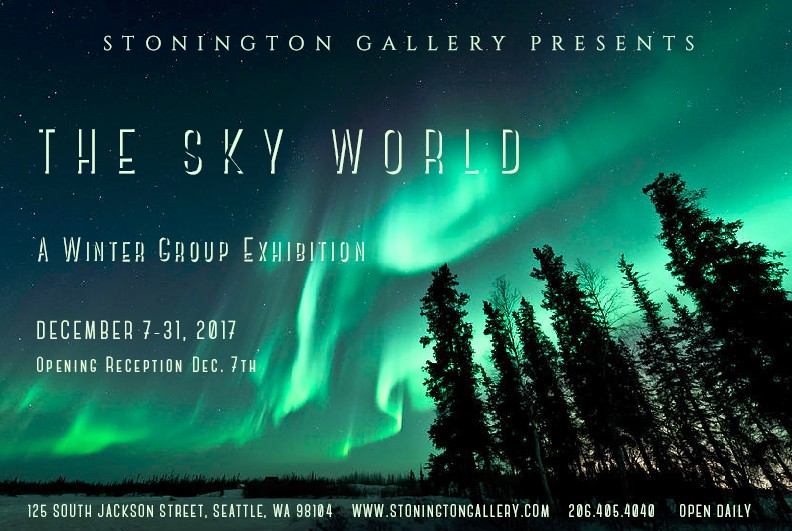 ""The Sky World" completes the three-year series of group exhibits began by "Resurgence: Rivers" and continued by "Into the Woods: Forests". Now we look to the sky to finish this cycle of winter group shows focusing on the indelible ecosystem, landscape and mythic heritage of the Northwest.
The Sky World theme offers a rich number of possibilities. Since the dawn of civilization mankind has looked to the skies and tried to make sense of our place in the immense, extraordinary and magnificent universe. Draw your eyes up to the heavens and contemplate all the ideas the sky, the atmosphere, the weather, the planets and stars present. Each generation is stirred and moved by the beauty and fragility of our skies." (Promo Copy)
Don't miss all the best things happening in Seattle. Get the free Stranger Things To Do app now from the App Store or Google Play.