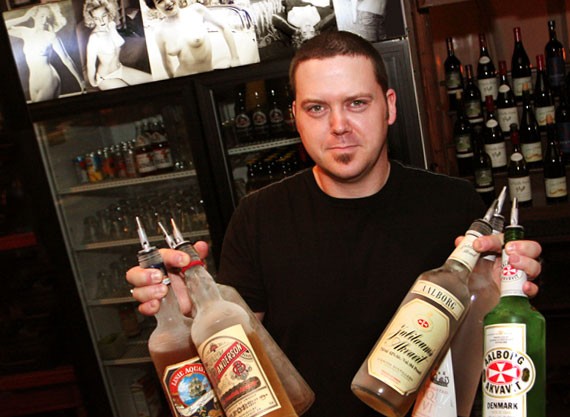 Kelly O
Inside Copper Gate, you'll find Scando-hodgepodge-chic furnishings, old-fashioned cheesecake photos of topless ladies, very tasty Scandinavian food, and tyttebar (tee-ET-ah-bar)—the name of Norway's lingonberry and of a (delicious!) drink made with lingonberry soda and sparkling wine. Further inside Copper Gate, you'll find the Pussy Room (yes, really).
This place is closed.
Copper Gate
6301 24th Ave NW, Seattle, WA 98107
(206) 706-3292
Hours: 5 pm-midnight daily.