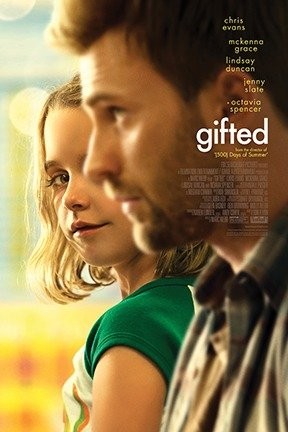 Gifted
is about a little girl, Mary, who's being raised by her uncle, Frank, after her brilliant mother's suicide. Bonnie is a teacher who gets a little too involved after learning that Mary is brilliant, too. Or, like,
beyond
brilliant. Mary rules at math. Despite the fact that Chris Evans, Jenny Slate, McKenna Grace, and her one-eyed cat are all so charming and watchable that you almost forget how much math is on-screen,
Gifted
is the kind of movie most people will never hear about. But some people will accidentally watch it on an airplane, or when their parents are visiting, and they'll be pleasantly entertained for two hours.
Read the full review by Elinor Jones.
No Showtimes Found