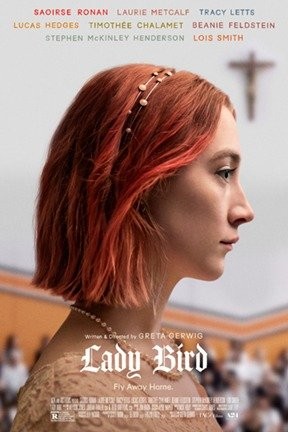 Lady Bird (Saoirse Ronan, never better) is a teenage girl striving to find a self she can live in while stranded in moribund, lower-middle-class Sacramento, "the Midwest of California." Her efforts begin with that name, which she bestowed upon herself—Christine was too normal—and loudly demands that everyone call her at all times. The crusade also manifests in the form of hair dye, petty crime, habitual lying, sexual experimentation with unworthy boys, and musical theater.
Though Lady Bird will perform for anyone, the only audience she truly wants is her exasperated, judgmental, sharp-tongued mother, Marion (Laurie Metcalf, almost certainly the greatest living actress). It's an exquisitely observed portrait of a mother and daughter so intractably at war that they can't see how close they are until it's too late.
Read the full review
here
.
Tuesday 11/21
Capitol Hill
Tues 4:30 pm, 7 pm, 9:15 pm
North Seattle
Tues 11:40 am, 2:20 pm, 4:40 pm, 6:10 pm, 10 pm
Up North
Down South