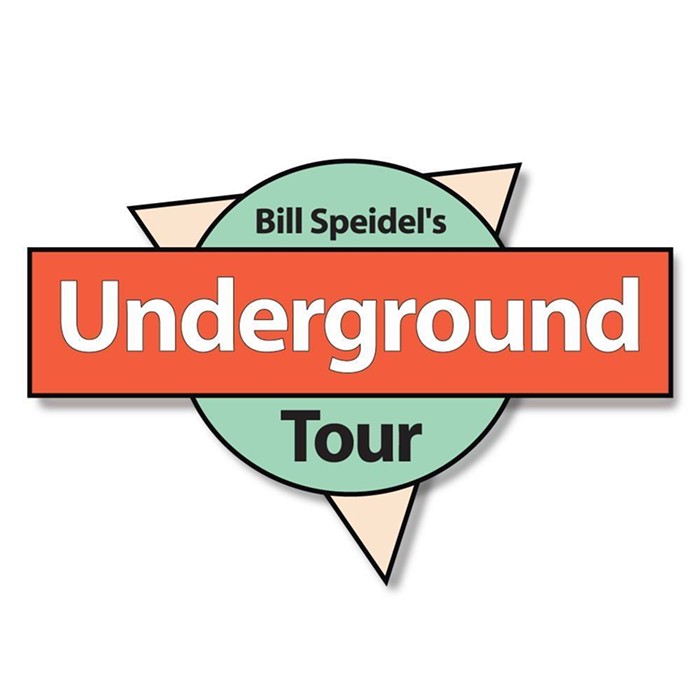 I've lived in Seattle for nearly 23 years, and not until last weekend did I learn that Elliott Bay is deeper than the Space Needle is tall. That's because, like a fool, I waited more than two decades to take Bill Speidel's Underground Tour. Don't do as I did. Go and learn about how Seattle's original streets were once literal rivers of human waste, how a benevolent prostitute created the public education system, and how a lazy immigrant started the fire that burned it all down in 1889. More importantly: As you lament the ongoing nightmare of your new hometown's transit imbroglios, it may come as some relief to understand that this city, like so many other pre- and postindustrial American conurbations, was founded and framed by thieves and idiots. The tour was created in 1965 by an ambitious publicist who both understood and typified the maxim of the entrepreneurial huckster: If you've got a giant pile of garbage that you can't dispose of, put a sign on it that says "Private Property. Admission $18." (PRO TIP: The tours are guided by genial and talented performers. Slip yours an extra $10, and they may take you down to the sub-sub-basement. I obviously can't disclose what they keep down there, but it lends a whole new historical context to the term "beast mode.") (SEAN NELSON)
This company also offers the adults-only "
Underworld Tour
" and the "
Underground Paranormal Experience
."
Bill Speidel's Underground Tour
608 First Ave, Seattle, WA 98104
206-682-4646