The 2017 Betty Bowen Award Nominees Have Been Announced: The annual regional award recognizes Pacific Northwest visual artists, and this year, we're happy to see that four out of the five artists nominated are Seattle-based, four out of the five are female-identified, and there's a healthy diversity of mediums – everything from collage to textile and performance-based art, to installations. Meet the nominees here.
PEN Center USA withdraws their 2017 Literary Award nomination for John Smelcer's young adult novel, Stealing Indians: After the Stranger uncovered multiple, bizarre falsehoods about his identity, his credentials, and even his literary agent. And also after the L.A. Times added a few more tidbits of information, such as a fake introduction supposedly written by the Dalai Lama. Even more new details are emerging; read about them all here.
Hillary Clinton Is Coming To Seattle: The Democratic candidate for the 2016 presidential race returns to Seattle with her new book, What Happened. According to press materials, she'll be traveling around the country to "let loose about her experience as a woman in politics, and other topics, in a way she never has before."
Theorizing on what Hillary letting loose "in a way she never has before" looks like fills me with both anticipation and dread. But at least, (as Rich Smith puts it): "I'm just glad she's deciding to spend some quality time in Wisconsin and Pennsylvania this year." You can register for pre-sale tickets on her event website.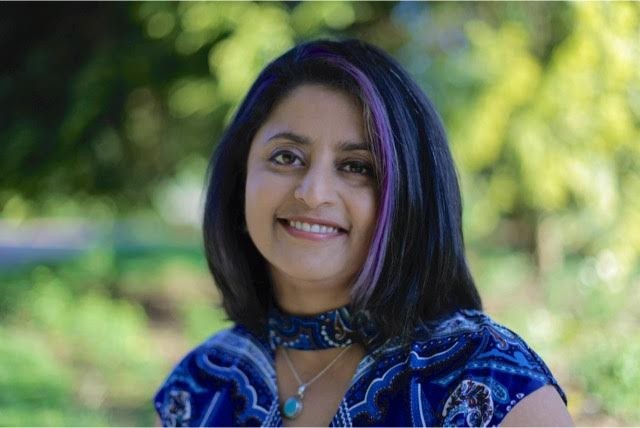 Sudeshna Sen has become the Northwest Film Forum's Board President: Sen, who holds a Ph.D in Japanese literature and is originally from India, has been active in the local film scene for a number of years and has directed a short, "Julia's Farm." It's great that she is now the president of NWFF - few people in this city are as passionate about cinema as Sen.
Bumbershoot Is Happening This Weekend : Are you ready? No, I mean are you REALLY ready? We can help. Check out our faves, food and art recommends, and read about what bands the bands playing Bumbershoot want to see…at Bumbershoot! There's even a rad board game that you can play to "win" at Bumbershoot. And Chase, Anna and I will be blogging about the festival all weekend if you want the daily play-by-plays.
Brick-And-Mortar Dance-Music Vinyl-Only Store Will Open On The Hill: The online store Looters Records will open an actual physical location, envisioned "as a hub where the city's DJ community can check out and buy used records, exchange knowledge, and network." It will feature a listening station, in-store DJs, workshops, and gobs and gobs of awesome-as-fuck, excellently curated vinyl, of course.
Some Very Sad News: Seattle experimental musician/visual artist/gamelan enthusiast Matt Shoemaker passed away in late August. For many years, Shoemaker was a key component of this city's underground-music scene. Former Stranger columnist Christopher DeLaurenti deemed Shoemaker "one of Seattle's preeminent makers of experimental electronic music" and "a virtuosic sound sculptor, polyphonically embedding processes from imperceptible shifts to startling, jagged transformations."
Colin Andrew Sheffield, who released Shoemaker's music—which incorporates field recordings and improvisation—on his Elevator Bath label, said in a Facebook eulogy: "Matt's sound art is some of the most singular, dense, carefully arranged, and hauntingly beautiful work one is likely to find in this realm."
Another longtime Shoemaker admirer, composer/curator Steve Peters, is—along with fellow musicians Robert Millis and Dave Knott—hoping to host a listening/viewing memorial of Shoemaker's music and art at Chapel Performance Space. Stay tuned for further information.