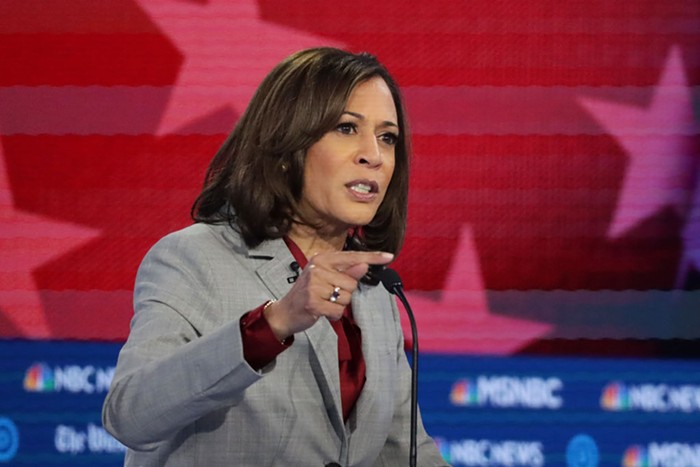 Dan Savage, Eli Sanders , and Rich Smith talk about the latest impeachment drama, which took place this week in a new venue: the big, ready-to-brawl House Judiciary Committee.
After that, a not totally fond farewell to Democratic presidential candidate Kamala Harris, who dropped out of the race this week shortly after The New York Times declared her campaign had already "unraveled" and long after people like Rich had already declared that Harris was a "cop."
And finally, Jasmyne Keimig and Chase Burns join in on a discussion of two movies worth seeing: Atlantics on Netflix and A Beautiful Day in the Neighborhood in theaters. They also dig up an old Tom Hanks project that'll make you question his current status as a modern day saint.
Plus, as always, the music of Ahamefule J. Oluo.