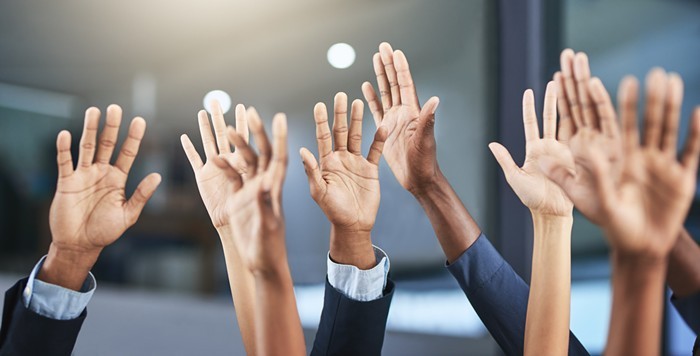 Endorsements for the 2019 Seattle City Council elections were released today by Civic Alliance for a Sound Economy, the political action committee run by the Seattle Chamber of Commerce and funded by Amazon and other big businesses.
District 1: Phil Tavel
District 2: Mark Solomon
District 3: Egan Orion
District 4: Alex Pedersen
District 5: Debora Juarez
District 6: Jay Fathi and Heidi Wills
District 7: Jim Pugel and Michael George

CASE has raised $888,166.58 so far. Of that, $200,000 is Amazon cash. As a PAC, there's no limit on what CASE can eventually raise and spend to help install new, business-approved council members.
That means CASE's influence over the upcoming election will be significant as executives with Head Tax-bruised feelings will likely funnel more cash into the PAC.
But even the current CASE war chest is formidable. If it were split evenly among the PAC's approved candidates (it probably won't be, but humor me), each candidate would be the beneficiary of $98,685.18 in independent expenditures to help them get elected—or to tear down their challengers.
The Chamber PAC announced its endorsements at a press event this morning. The Stranger did not receive the invite, so we got the endorsements off the PAC's website instead:
Marilyn Strickland and Markham McIntyre: they are not seeking "ideological purity" with @SeattleChamber endorsements but openness to partner with business. @D5Juarez is only incumbent to receive endorsement. CASE has $800,000, plans to start spending "soon." @KUOW #Seattle pic.twitter.com/ZbUziE1Cj3
— Amy Radil at KUOW (@AmyRadil) June 19, 2019
The endorsements are interesting. Phil Tavel, the trivia wizard and self-described centrist—he's socially liberal and fiscally conservative, okay?—has not been shy about being the business candidate. (Yet "fiscally conservative" Tavel is already in debt $5,000 after loaning $12,000 to his own campaign.)
Orion in District 3 is not a surprise. CASE likely sees Orion, who runs the Capitol Hill Chamber of Commerce and is known as "The Guy Who Saved Pride," as the most viable option to defeat incumbent Kshama Sawant (she says CASE has made it clear that its goal is "anybody but Kshama Sawant").
Yet Orion told us in May that his campaign is "not seeking nor will we accept an endorsement from CASE." On Wednesday, Orion emailed The Stranger to walk back his previous statement and confirm that he is "accepting the endorsement of CASE, representing the diversity of businesses large and small in our city and region."
Pedersen being chosen in D4 is also not a huge shock. He never responded to The Stranger's questions about whether he would accept a CASE nomination, and as recently as Monday he was playing coy regarding CASE. In a Stranger endorsement meeting, another candidate pegged him as the Chamber's choice and Pedersen shook his head and made a vague comment under his breath. On his website, Pedersen claims that he wants to "keep special interest, big money out of campaigns." We'll see if he takes the CASE endorsement and welcomes the Chamber's big money in his race.
(UPDATE: After this post was published, Pedersen told The Stranger: "I did not expect an endorsement from CASE, but it makes some sense because they might view me as the most viable candidate in District 4 emphasizing a sensible, back-to-basics approach to local government. I'm proud of the wide array of endorsements I've received from progressive leaders and neighborhood businesses and I welcome this endorsement, too. As the candidate receiving the most Democracy Vouchers from District 4 residents and having doorbelled over 13,000 voters so far, I hope all organizations just let the candidates do our thing and compete on ideas and experience.")
One surprise is that District 2's Ari Hoffman did not receive CASE's nomination.
When asked in an earlier article whether he would welcome support from CASE, Hoffman responded yes maybe a bit too enthusiastically—and added that he's "curious why anyone would not want the voice of the business community involved, especially when the business community employs so many people in town."
Instead, Mark Solomon, a civilian who works for Seattle Police Department, received the nomination. "I'm grateful that they have confidence in me to build bridges and to work with our business community. I'm looking to partner with the Chamber to support our community-based businesses so they thrive and are not displaced."
Juarez is the only incumbent who was endorsed by CASE. She also supported the Head Tax. She also did not receive CASE funding last city election. (Though CASE didn't spend to support any of her opponents, either.)
CASE is one of two major PACs that appear to have Seattle's business interests in mind. People for Seattle, led by former Mayor Tim Burgess, has raised $179,000 so far and claims it only wants money from individuals, not businesses. (Though a number of individual donors to Burgess's PAC are also CASE donors.)
Preparing to spend from a different direction: a new PAC called Civic Alliance for a Progressive Economy (CAPE) that's spearheaded by Working Washington and just formed in opposition to CASE.