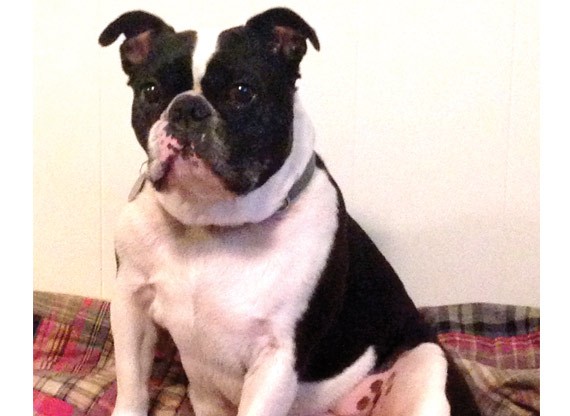 Hello readers, David Schmader here, hope this finds you well. You are now reading the last-ever Last Days column to be written by me. After 16 years (???!!! ), I am giving up the task of wrangling each week's tornado of tragedy, scandal, and corpse-hoarding into a thousand cumulatively coherent words for the greener pastures of not having a goddamn Google alert go off every time a toddler fatally shoots his mom. (Just kidding: You'll have to pry my "toddler shoots mom" Google alert from my cold, dead hands.)
Obsessive-compulsive readers will note that the previous paragraph contains five different jokes involving death, which probably says a lot about why I was offered this column in the first place. The year was 1998, and I was a bookseller by day (RIP Bailey/Coy Books) and a solo performance artist by night (RIP, Aha! Theater). Dan Savage saw my first show (1995's Letter to Axl) and directed my next two shows, 1998's Exploring Whoring and 1999's Straight, both of which started as essays in The Stranger.
As for Last Days, that opportunity was thrown in my path thanks to "Flagpole Sitta," the bouncy alt-rock smash that turned Harvey Danger from a well-regarded Northwest act into a hit band with opportunities everywhere, and required Sean Nelson, the band's lead singer and Stranger writer, to pass off his duties as Last Days columnist. I was hired to take over and happily spent the next decade and a half trafficking in the worst, weirdest stories the international news media had to offer.
This was a very different task in the pre-every-news-outlet-has-a-website era, one that involved scissors and morning editions, and it left room for me to find news wherever I saw fit.
TUESDAY, MAY 4, 1998 Seattle's public performance art scene continued to flourish with an exhibition in the wee hours of the morning by a performing-arts Renaissance man at a Capitol Hill gay bar (R Place, to be precise). The show began with our performer—a semi-regular patron of the establishment—staggering butoh-style into the bar, only to be denied service by the wary bartender. The man then crossed to the staircase for a perfect slapstick pratfall down an entire flight of stairs, which segued into a scene of classic naturalism as the man convinced the summoned EMTs that he required no medical attention. The man then stumbled outside, collapsed on the pavement, and, in a grand, Dada-styled finale, soiled himself. Bravo!
Such city-scenes-as-news items were a staple of my early Last Days columns, and they didn't adhere to a strictly comedic format.
SUNDAY, MARCH 20, 2000 At the close of last week's column, Last Days issued an impassioned call for Hot Tips. Apparently moved by our plea, today God sent us a living, breathing Hot Tip in the form of a late-middle-aged, significantly overweight woman in a fuzzy purple sweat suit, who was found writhing helplessly on a gravel embankment outside of the Harvard Market QFC, where she'd landed after falling out of her wheelchair. (Dear God.) Situated nearby was a taxicab, whose driver had been attempting to maneuver the woman into the backseat when she'd collapsed on the gravel, where she was (rightfully) fuming and cussing up a storm. Sensing an opportunity to make up for a slew of regrettable deeds, Last Days placated the (also rightfully) freaked-out cabby before the two of us joined forces to help the extremely unlucky woman off the ground and into the cab. After strenuous grunting by all three participants, the cabby resumed his place in the driver's seat while Last Days wrangled the woman into an upright position, all the while grinning like an idiot and offering spunky asides like "There ya go!" The woman was having none of it. "If I would have known my life would ever come to this, I would've died a long time ago," she said before the cab pulled away. "Why can't I just be dead?" If anyone knows the proper response to this question, please e-mail Last Days immediately.
Then came the online media revolution, which made finding a column's worth of insane news as easy as checking Twitter 500 times a day. A big part of the Last Days game then became curatorial, and political: Why should one Cosby accuser be showcased and not another? Do people really need to know the name of the guy who died of a fatal penis injection, or is "New Jersey man" an acceptable substitute that might spare his survivors some pain? How many stories of babies being microwaved can readers withstand before being driven to sterilize themselves and throw away their microwaves?
These are the questions I wrangled with weekly for 16 years, typically while listening to Gas's ambient masterwork Pop and in the vicinity of my ridiculous dog Pickles. Now I'm moving on to other stuff, including but not limited to a new job as creative director of the award-winning nonprofit writing center The Greater Seattle Bureau of Fearless Ideas (where I'll also serve as writer-in-residence); a remount of my most recent solo play, A Short-Term Solution to a Long-Term Problem, which I'll perform this Saturday, September 19, at Seattle's Hugo House before a September 23 show at Tacoma Art Museum; and the release of my first book, Weed: The User's Guide, published by Sasquatch Books and available in bookstores on April 20, 2016.
Thanks to everyone who read this goddamn column over the years. You allowed me to have a ridiculously fun job (that also functioned as a valuable weekly practice in concision) for a very long time. Thanks as well to the many amazing interns I worked with over the years—a veritable who's who of awesome Seattleites, including Cienna Madrid, Marti Jonjak, Sarah Galvin, Amy Scott, and Krishanu Ray.
Smell you later. (Perhaps after your children store your corpse in a closet.)
Love,