The Stranger Election Control Board
CHEAT SHEET
For the November 8, 2016 General Election
The Stranger does not make endorsements in uncontested races or in races we forgot.
Read the full endorsements for the 2016 election HERE!
Sponsored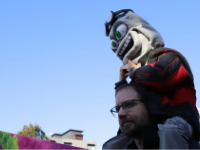 Harvest Fest will look different this year, but that won't stop the community celebrating 10 days of Harvest-y fun.
Click on each race of the Cheat Sheet to read our rationale for the specific race.
Sponsored
See the leasing page to start the process or call Community Roots Housing at 206-204-3800. Income restrictions apply.