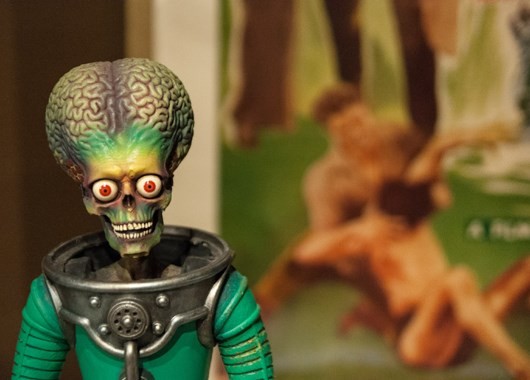 Over 150 artifacts from iconic science fiction films and TV shows both hard and soft, including Star Trek, War of the Worlds, Men in Black, Battlestar Galactica, and Blade Runner.
Found something you like and don't want to forget about it later?
Just click "Save Event" on any event page to save it to .