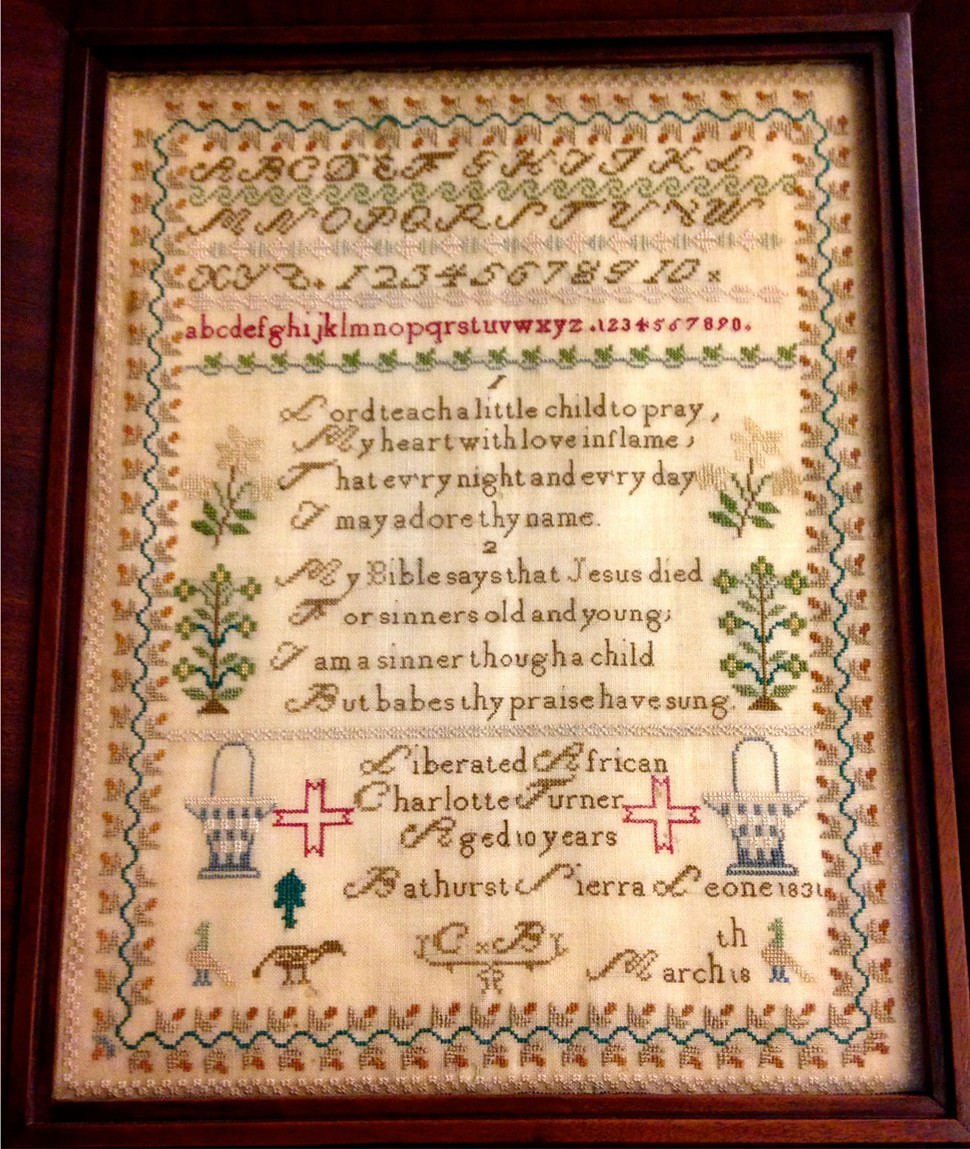 Jen Graves
This exhibit features 10 works of European and African art from SAM's collection, including a fascinating artistic and cultural object: 10-year-old Charlotte Turner's needlepoint sampler, which Jen Graves investigated in a series of articles.
Turner probably came from present-day Nigeria, became a so-called "Liberated African" as she was taken off a slave ship by the British navy, was relocated to a missionary school in Sierra Leone, and there created this fascinatingly complicated piece of art. At the time Jen Graves wrote about Turner's sampler, SAM had no plans to display the work—and if it was to be displayed, the question of where to put it (in the European or African collection) was unanswered.
Emblems of Encounter now offers a space for artwork that is a product of this centuries-long (mostly exploitative) intercontinental exchange, art that can't be neatly categorized by region.
Category
Read More About It