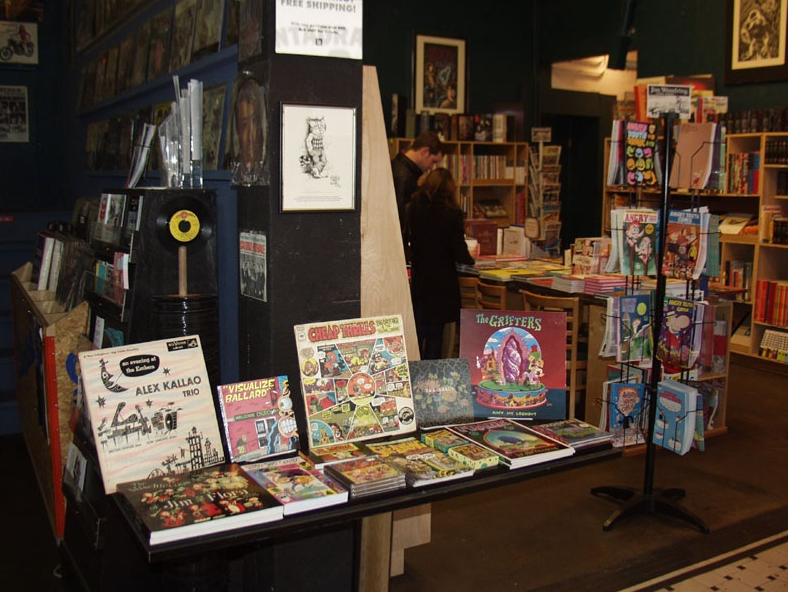 Fantagraphics
If recent events involving Trump's cabinet are any indication, its clear that high ranking officials in Russia and the United States have a lot to say to one another. Great. Hopefully Trump's cabinet gets so cozy with Russia that they choose to self-deport. In the meantime, it'd be nice if we non-high-ranking US and Russian officials got together to share stories about combating our respective authoritarian dictators. Enter dissident artist Victoria Lomasko's book of graphic journalism about leftist resistance to the Kremlin, Other Russias, which was just published in English. In the book, you'll learn about the lesbian separatist art communities of Russia and see drawings of the Forbidden Art trials. You can compare your memories of Trump rallies and the Womxn's March with Lomasko's depiction of the 2012 Nationalistic Bloc March and the Pussy Riot Solidarity Bloc March in Moscow. Her work will also be on display in this exhibit of contemporary Russian comix curated by Jose Alaniz, a UW professor in the department of Slavic Languages & Literatures. At the opening reception, Lomasko (and her translator) will be on hand to discuss other connections and disparities between the two efforts. Naslazhdat'sya.
Don't miss all the best things happening in Seattle. Get the free Stranger Things To Do app now from the App Store or Google Play.
Event Times
This event is in the past.
Category