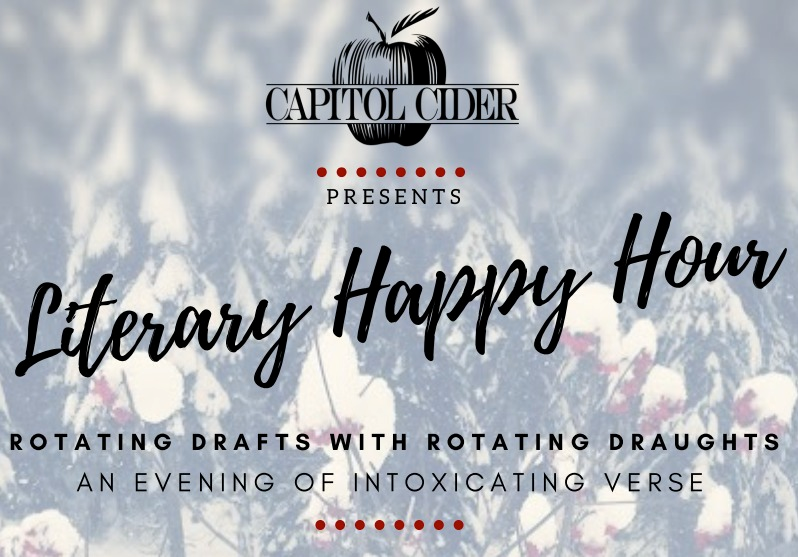 A young writer and bartender named Josh Potter [has turned] the Ballast Bar at Capitol Cider into an "institution of Seattle literature," not just a rustic-looking hangout for gluten-shy people who want to flirt. Warm woods and golden lamplight give the place a cozy feel. A well-lit, modest stage sits opposite a long bar where drafts are $1 off before 6 p.m. Each reading is loosely organized around the theme of "drafting." (Get it? Drinking drafts and readings drafts. It's great.) Over the course of two hours, the four participating writers are encouraged to use part of their time onstage to read an old draft, give a craft talk about some element of literary composition, or else show their work in some way. I've long held that readings in bars ruin both readings and bars, but Capitol Cider feels like an exception. Also, I am sympathetic to the romantic dream of maintaining as many non-academic, non- literature-specific venues for literature as possible. Low-key, consistent nights like this one can help readers find their writers (and vice versa), and a city of this size needs places for happy, un-dumb literary accidents to happen.
Found something you like and don't want to forget about it later?
Just click "Save Event" on any event page to save it to .
Category
Read More About It