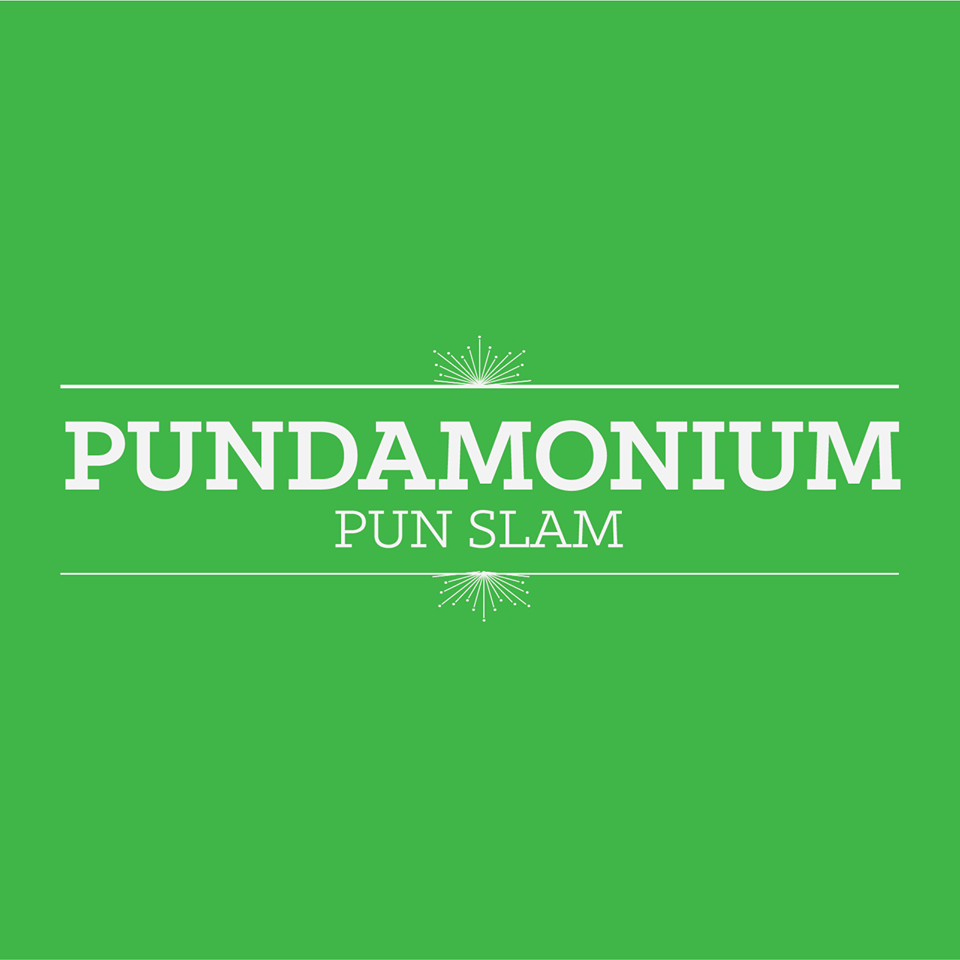 Okay, listen. I know there are only two types of people in the world when it comes to puns: the kind who recognize the degree to which they reveal the depth and soul of humankind's relationship with language, memory, and verbal dexterity, and the rest of you idiots who don't get it. Still, this event sounded pretty sketchy at first. Participants are given a bit of lead time to write a short, pun-based monologue based on a prompt pulled out a hat when they sign up, then, based on the response of judges, they are pitted against one another in a head-to-head improvised pun-off in subsequent rounds, until one is crowned the winner. Because I flatter myself with the reputation of a bit of a brainbox dynamo with the old wordplay, I strolled into the Peddler Brewing Company thinking I would dazzle everyone and easily mop up the competition. What happened instead is that I had to go up first, and I totally disgraced myself, because guess what: It's very difficult, and the other competitors were top-notch. Though undeniably square and indisputably not for everyone, Pundamonium is also two things: 1) very fun, and 2) astonishingly popular. On a cold rainy night, the outdoor seating section was totally crammed with people, dogs, beer, and puns.
Found something you like and don't want to forget about it later?
Just click "Save Event" on any event page to save it to your own private list.
1514 NW Leary Way, Seattle, WA 98107
360-362-0002
Hours: Weds 4pm – 10pm, Thurs 4pm – 11pm, Fri 4pm – 11pm, Sat 11am – 11pm, Sun 12pm – 8pm
http://www.peddlerbrewing.com/
Venue Hours
Weds 4pm – 10pm, Thurs 4pm – 11pm, Fri 4pm – 11pm, Sat 11am – 11pm, Sun 12pm – 8pm