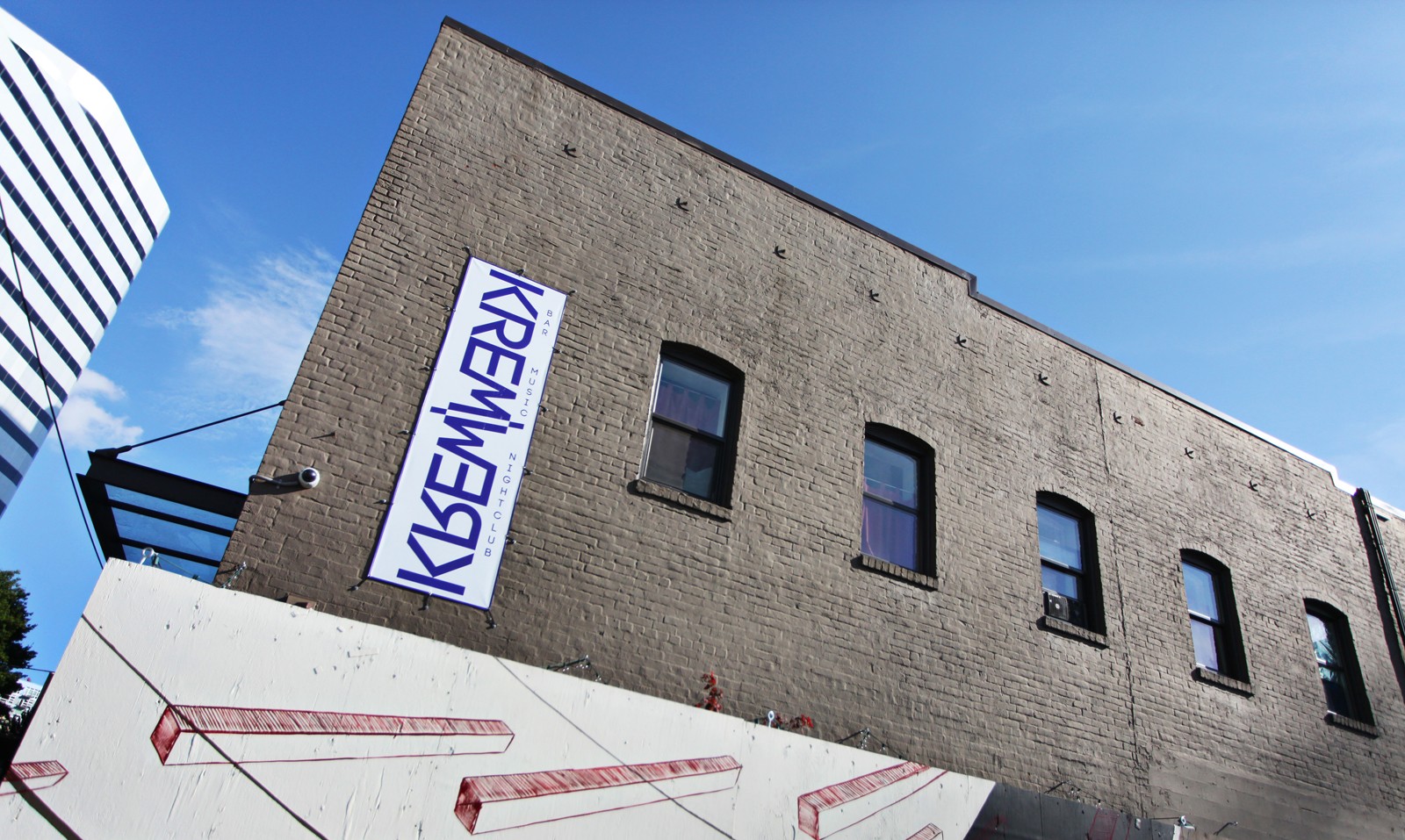 Kelly O
Chain yourself (if that's your thing) to the Kremwerk/Timbre Room complex all Pride weekend long, for each of their nightly activities. The ticket link on this page will get you an all-access pass to each of the events.
THURSDAY 6/22:
Kremwerk
7 pm: Weird: A Very Weird Pride Show
9:30 pm: GetWoke: Queer and Trans People of Color Dance Party & Show
Timbre Room
6 pm: Butt Day Bonanza
FRIDAY 6/23:
Kremwerk
7 pm – Cucci's Critter Barn - Queer Pride Edition!
10 pm – Rapture ft. Mike Servito, Evah Destruction, & Ursula Major
Timbre Room
5-11 pm - Re:Fresh Pride Friday Patio Party
6:30 pm - Emma Lee Toyoda, Matriarch, Gender Wizard
10 pm – HouseQuake ft. Spaceotter, Mr. Linden, James Sorrell
SATURDAY 6/24:
Pride Saturday! featuring X Names (Kate Moennig & Cam Grey), QBoy, Boulet Brothers
Kremwerk
7-10 pm – Kings: A Drag King Show
10 pm - Kiss Off ft. X Names
3-7 am - Pride: Xtra with DJ Nick Bertossi
Timbre Room
2 pm - Patio Party
7-10 pm – Arthaus 3.0 All-Stars
Late – Boulet Brothers, QBoy
SUNDAY 6/25:
Kremwerk
9 pm - Fraktured: Home of the Broken Beat - Pride Edition
Timbre Room
5 pm - Last Queen Standing Patio Party
Don't miss all the best things happening in Seattle. Get the free Stranger Things To Do app now from the App Store or Google Play.
Event Times
This event is in the past.