Bellevue Arts Museum (map) Eastside
Wed-Sun. Through March 25
Artist Talk Fri Jan 12, 6:30-8 pm, $5; tour with Michael Monroe Thurs Feb 1, 6-7 pm, $10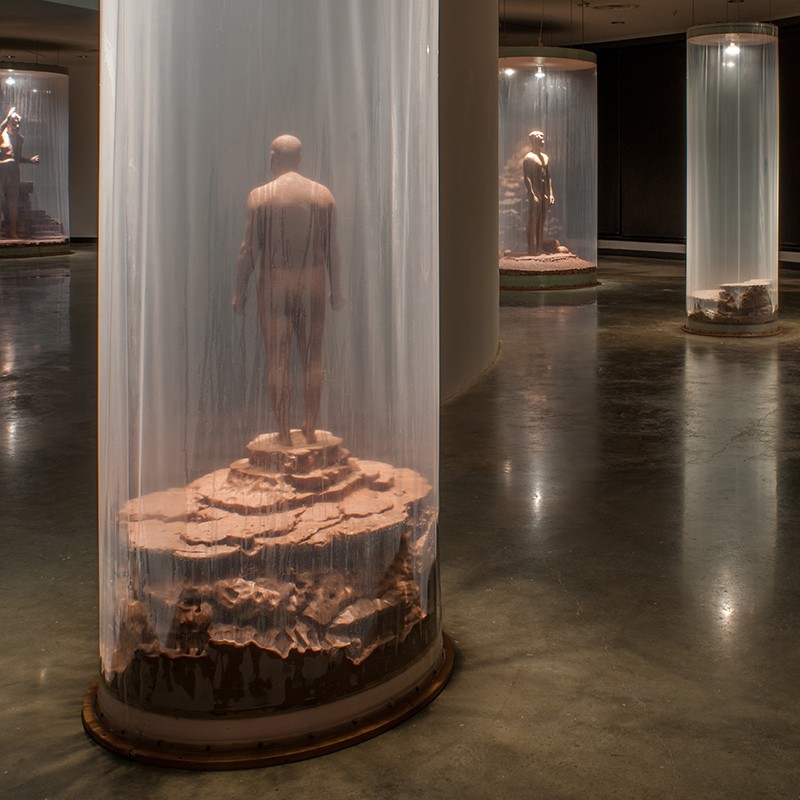 Artist and ceramic art professor Walter McConnell is known for doing something unusual with his clay pieces: not firing them. His wet ceramic pieces are often intricate, complicated, and enormous, and anyone looking at them would never question how "finished" they are. His latest exhibit, Itinerant Edens: A Measure of Disorder, looks terrifying. McConnell took full-body scans of live models, made 3D plaster molds based on their bodies, and cast terracotta clay models from the molds. He then created nature-inspired pedestals, put the human figures on top, and sealed the scenes in tall, thin terrariums. The end result looks like a dystopian version of the Natural History Museum. To maximize uneasiness, visit at the end of the show's run—because the pieces are unfired, they will change and morph over the course of the exhibit.
Don't miss all the best things happening in Seattle. Get the free Stranger Things To Do app now from the App Store or Google Play.
Event Times
Artist Talk Fri Jan 12, 6:30-8 pm, $5; tour with Michael Monroe Thurs Feb 1, 6-7 pm, $10

Wed-Sun. Through March 25
Category