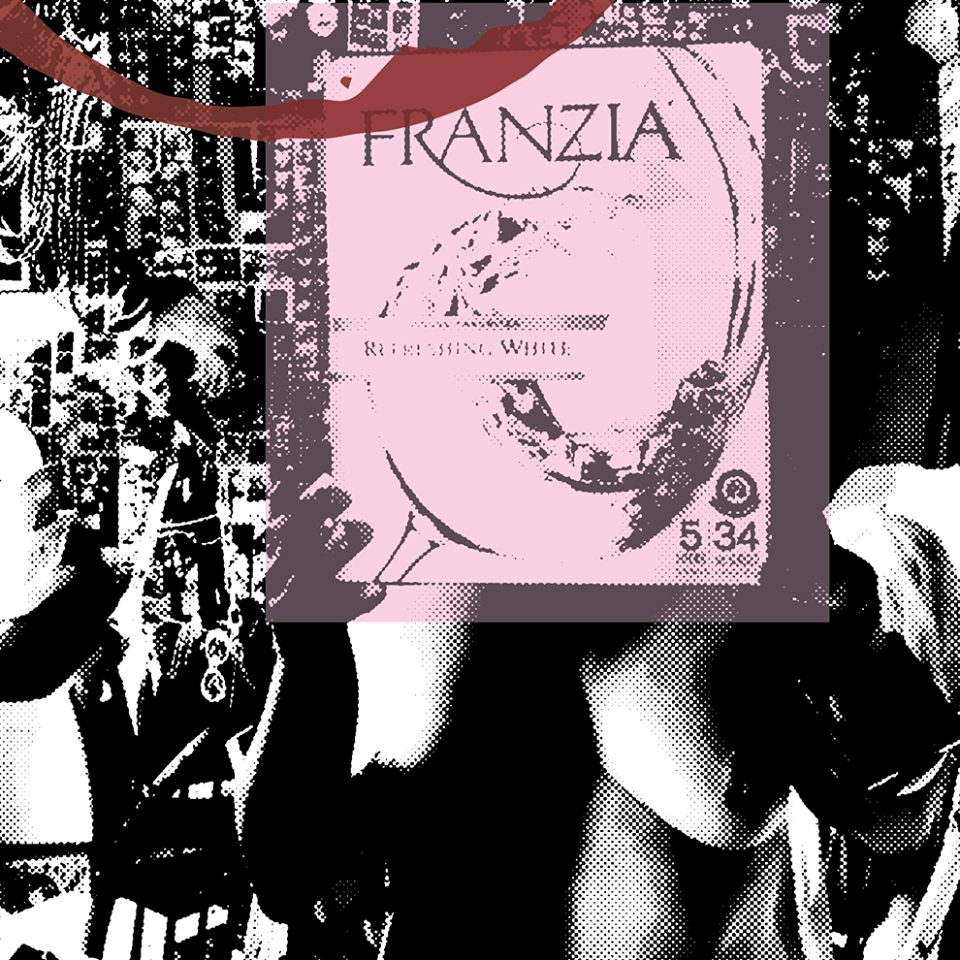 I want to bottle Mary Anne Carter's laugh and release it into the rooms of the clinically depressed. It's wild and smoky. It pulls you into the world of wit and glitter that she's built for herself out of gallons of gold paint, googly eyes, and hours of steadfast work screen-printing T-shirts and designing Tinder Bro plush dolls. (As the product description says: "The best part is, he can't speak or type.") For more than a year, she's sold her work through her website Jesus Mary Anne Joseph (tagline: "This bitch face does not rest"). But now she and her "enabler and producer" Adj McColl are bringing this kind of humor into the tangible universe of an art gallery called Party Hat—and they want to bring as many other artists as they can along with them. The idea is to create a gallery and shop that's funny and accessible enough to change the art world. And the world-world. For their next event, a group show scheduled for October 5, Party Hat has an open call out. The theme is "party hat," and they're looking for art about celebration and absurdity. They've already secured the first piece for the show. Seattle tattoo artist Albie will ink up Carter and McColl with matching Party Hat tats. The artists vow to show off the body art all evening long. RICH SMITH
They write: ""Party Hat Gallery invites you to join us for our self-titled show, Party Hat! We will be showcasing a wide variety of work that involves: celebration, parties, costume, glamour, excitement, delight, surprises, absurdity, glee, unpredictability, humor, and beyond. Featuring Work By: Mark Mitchell, John Criscitello, Kelly O, Brandon Vosika, Neon Saltwater, Albie, Kelly Bjork, Jennifer Zwick, Jordan Christianson, Clyde Petersen, Lauren Max, Doug Newman, Travis Ritter, Madeline Franks, Brittany Kusa, Cody Blanchard, Frances Chiem, Ursula Rose, Flynn Bickley, Janelle Abbott, Lady Krishna, Leigh Carroll, Emma Kates-Shaw, Louise Croff Blake, Frankie Krupa Vahdani, Sami Zamora, Lydia Tompkins, Kelsey Melville, Anja Grover, Jackson Deadman Bennett, Jessie Lynn, and Julia Robins. The opening will take place as part of Pioneer Square's First Thursday Art Walk from 5-9 at Party Hat (312 S. Washington St. #G). Come party!"
Don't miss all the best things happening in Seattle. Get the free Stranger Things To Do app now from the App Store or Google Play.
Event Times
This event is in the past.
Category