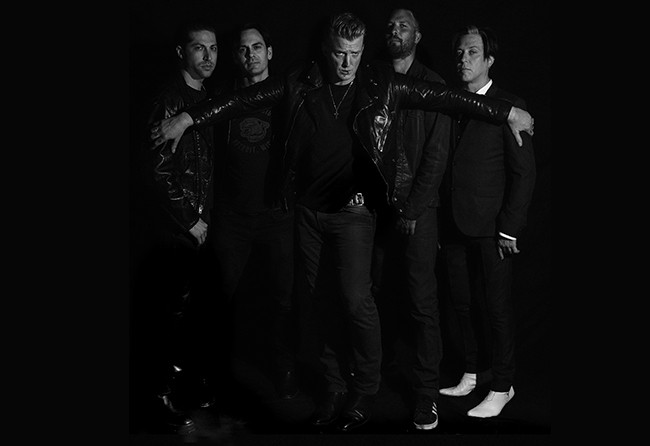 I realize that I should no longer be a Josh Homme fan following that controversial Queens of the Stone Age show in December. During the performance, the ball-busting alt metal/stoner rock band's frontman kicked a camera from a photographer's hands, which then hit her in the face, sending her to the hospital. Homme played it off like he was lost in the music, but soon after the photog's Instagram clip of the incident went viral, he issued a video apology, admitting that he didn't have an excuse to justify what he did. Here's the thing: At my first QOTSA show, I saw Homme throttle and toss a dude who'd jumped onto the stage. That he did something that wasn't as aggressive but was directed at a woman is highly concerning. At the same time, I still love the grinding groove-strut of their 2017 Mark Ronson–produced LP Villains, and nearly all the albums that preceded it. And he seemed genuinely apologetic, so… I guess I'm kinda like the battered woman who keeps making excuses for her violent spouse. Or maybe I'm just a self-hating non-feminist. I don't know, and I'm having a hard time caring.
Don't miss all the best things happening in Seattle. Get the free Stranger Things To Do app now from the App Store or Google Play.
Event Times
This event is in the past.
Category