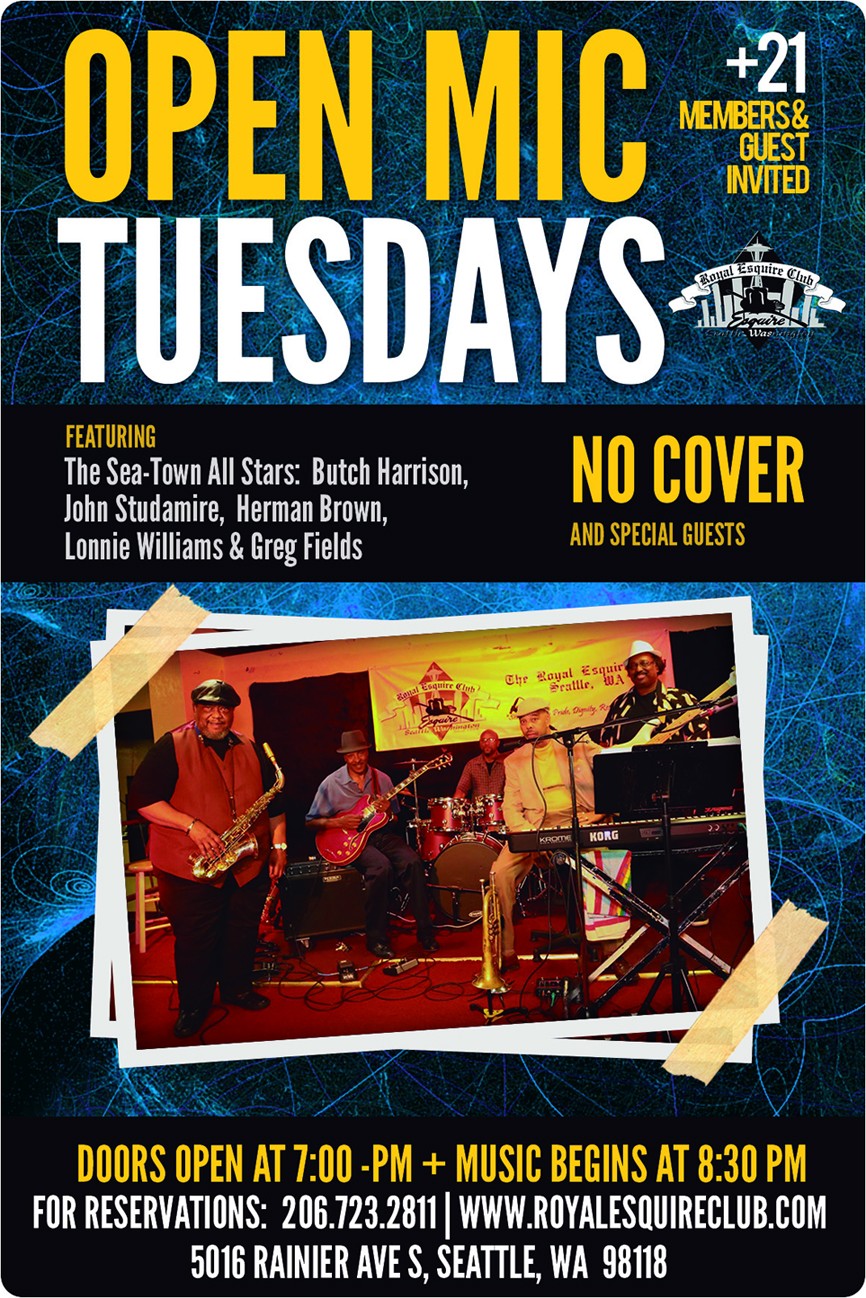 "Bring your voice, instrument or spoken word every Tuesday night and get on the list to jam with the most soulful band in Seattle. The Jam includes some of the best singers and players in town. This is a MUST be there event if you are a 'True Player. Great drinks and food served here at the Royal Esquire Club in Columbia City." (Promo Copy)
Found something you like and don't want to forget about it later?
Just click "Save Event" on any event page to save it to .