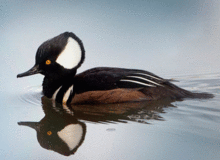 When ice begins to form on waterways from Canada into the Arctic Circle in the winter months, several species of waterfowl migrate south to keep warm. Join naturalist Ed Dominguez in identifying some of the birds arriving at the Puget Sound.
5902 Lake Washington Blvd S, Seattle, WA 98118
206-652-2444
Event Times
This event is in the past.
Category