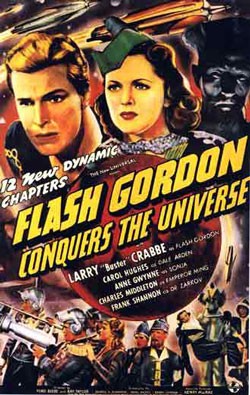 Grand Illusion and the Sprocket Society will continue their tradition of pairing an adventure serial with a different secret matinee movie every week. This year, the serial is Flash Gordon Conquers the Universe, and the theme of the feature film will change every fortnight (maybe they stole the idea from the Stranger's new printing schedule. Though probably not). These themes include "Alien Invasion!," "Swashbuckling Heroes!," "Very Bad Deals," "Twisted Intrigues," "Atomic Monsters," and "Widescreen Thrills." The coolest part, from a film buff point of view? Everything will be presented on 16mm.
Found something you like and don't want to forget about it later?
Just click "Save Event" on any event page to save it to your own private list.
Event Times
This event is in the past.
Category