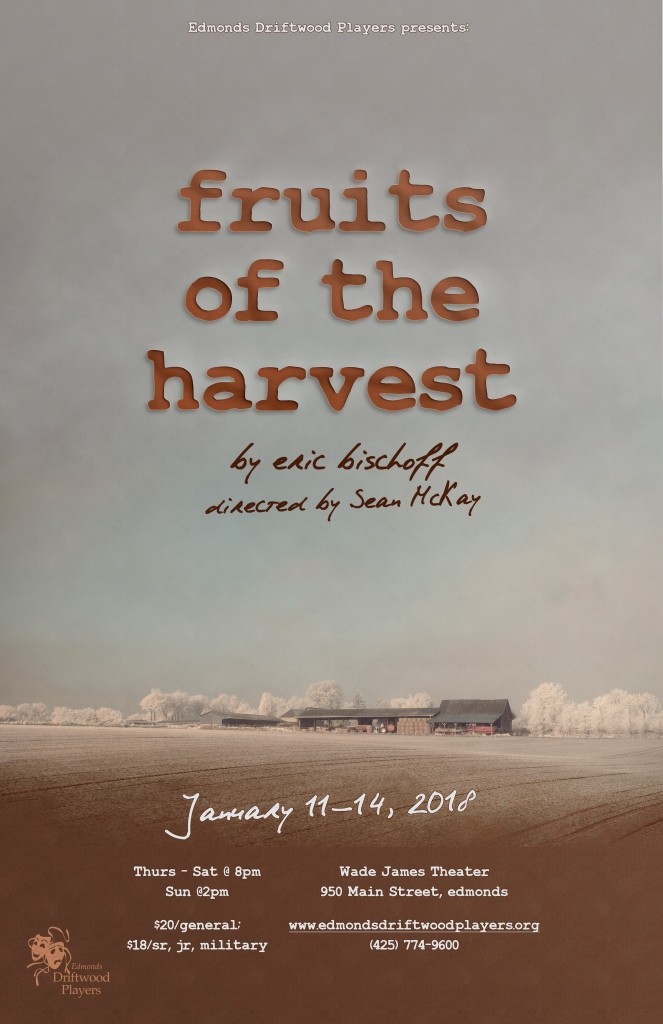 In Eric Bischoff's play, Maggie is widow who runs a small Idaho farm. Downtrodden by time, bad weather, and competition from corporate farms, she gathers her three grown children as she struggles for one last harvest.
950 Main St, Edmonds, WA 98020
425-774-9600
Event Times
This event is in the past.
Category