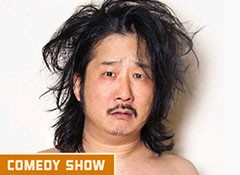 You may have seen Bobby Lee in films like Pineapple Express, Harold & Kumar Go To White Castle, or Sacha Baron Cohen's The Dictator, or on MADtv. Witness his schlubby charm in person.
700 Bellevue Way NE Suite 300, Bellevue, WA 98004
425-289-7000
Event Times
This event is in the past.
Category