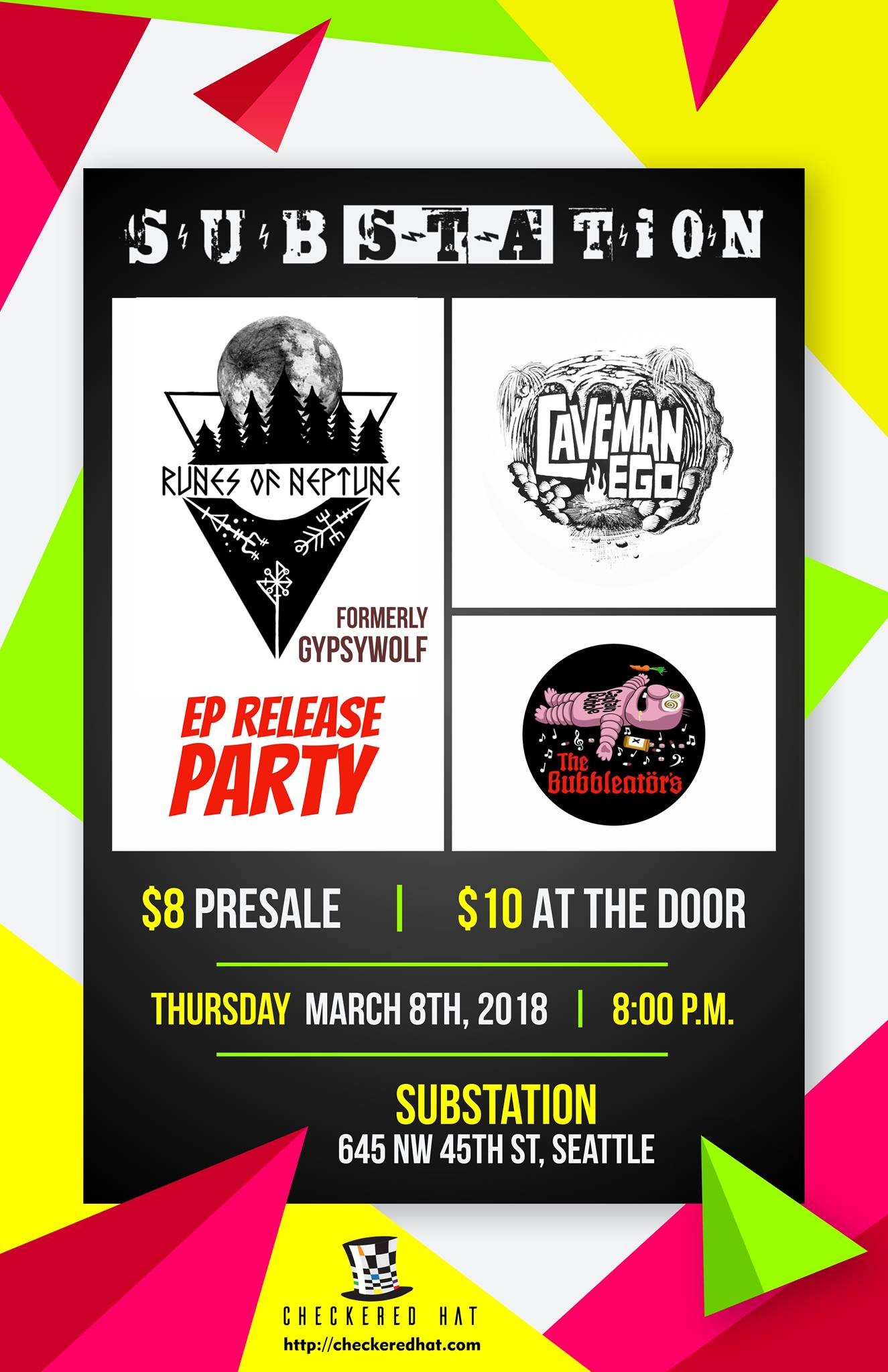 "The band formerly known as GypsyWolf has now transcended into The Runes Of Neptune. Coming from the heart of Washington State, the Runes bring together a unique blend of psychedelic rock, funk, soul, hip-hop, and Improvisational jams complete with original freestyle flow tastefully incorporated into every performance. With a wild groove and the spirit of the Northwest beating in their chests, the Runes take you on a journey through the landscape and lifestyle of Cascadia over a myriad of different musical genres and styles, textures and rhythms. Only experiencing a live show can captivate the true essence of Runes Of Neptune, the most funktastic groove makers this side of the cosmos." (Promo Copy)
Found something you like and don't want to forget about it later?
Just click "Save Event" on any event page to save it to your own private list.
Event Times
This event is in the past.
Category