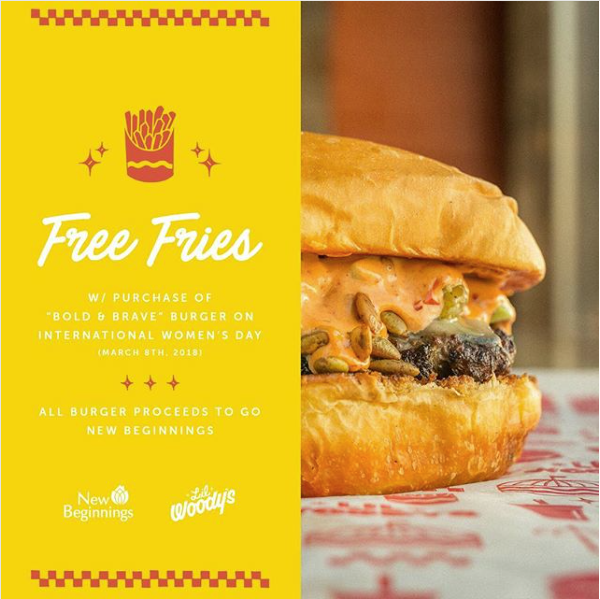 For International Women's Day, Li'l Woody's is giving away a free side of fries with every purchase of their featured burger, the Bold and Brave Burger. All proceeds of each Bold and Brave Burger sold will go New Beginnings, an organization that provides free resources (including a 24-hour helpline, safety planning, legal guidance, youth and family programs, support groups, housing, mental health therapy, and more) to survivors of domestic violence.
1211 Pine St, Seattle, WA 98101
206-457-4148
Hours: Sun-Thurs 11 am-11 pm, Fri—Sat 11 am—3 am
http://lilwoodys.com
Event Times
This event is in the past.
Category