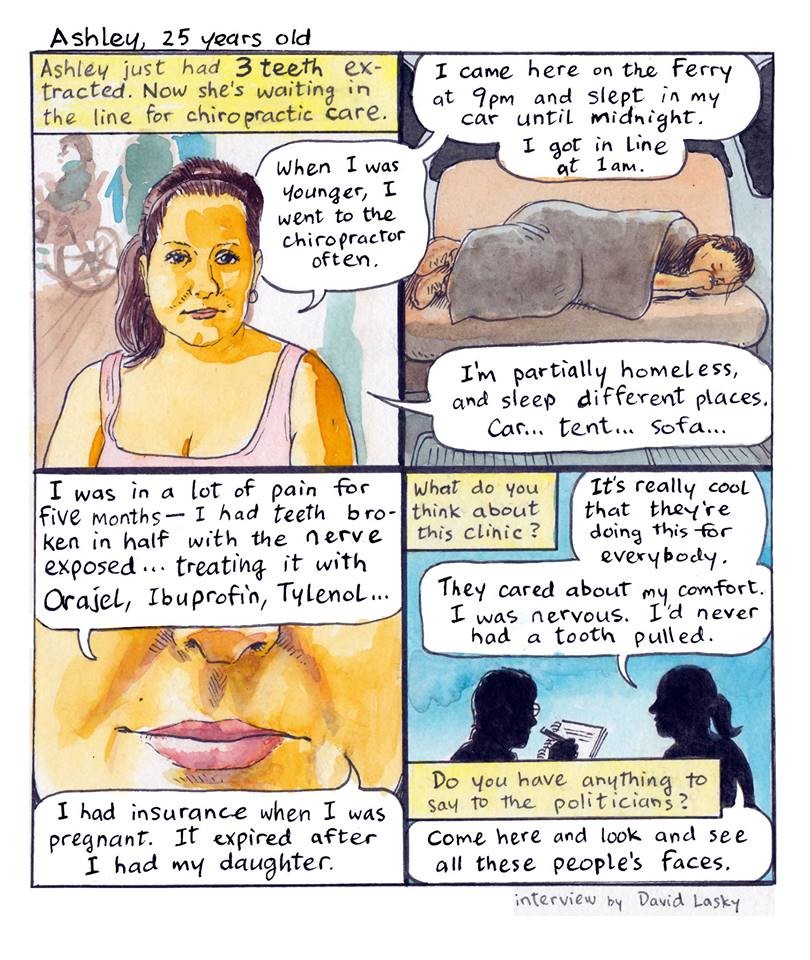 In October, a dozen Northwest comic artists visited Seattle/King County's four-day pop-up clinic (which provided free medical, dental, and vision care to nearly 4,500 people). Using stories from patients about their experiences with healthcare, the artists created a series of short comic strips. Check it out and enjoy a "weird food buffet."
5000 20th Ave NW, Seattle, WA 98107
Event Times
This event is in the past.
Category