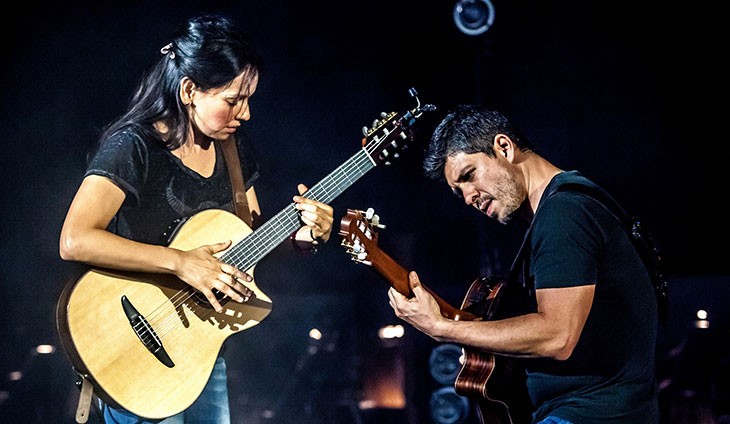 Rodrigo Sánchez and Gabriela Quintero have been pushing out instrumental-guitar-driven duets, mostly minus a full band, for more than 18 years. They both wield acoustic axes, and employ choppy technicality and stylistic qualities that complement each other—Rodrigo is the quicksilver picker and fret-jumper, Gabriela the strummer with intense rhythmicality, and both bust out beats on the bodies of their guitars. While their sound is clearly rooted in the flamenco of their Mexico City home, both were weaned on rock, heavy metal, and jazz—and elements from all three come out in their playing and the covers that show up on their albums (like Led Zeppelin's "Stairway to Heaven" off their self-titled LP) and live performances (e.g., a medley of Metallica's "One" and Dave Brubeck's "Take Five").
Found something you like and don't want to forget about it later?
Just click "Save Event" on any event page to save it to your own private list.
Event Times
This event is in the past.
Category