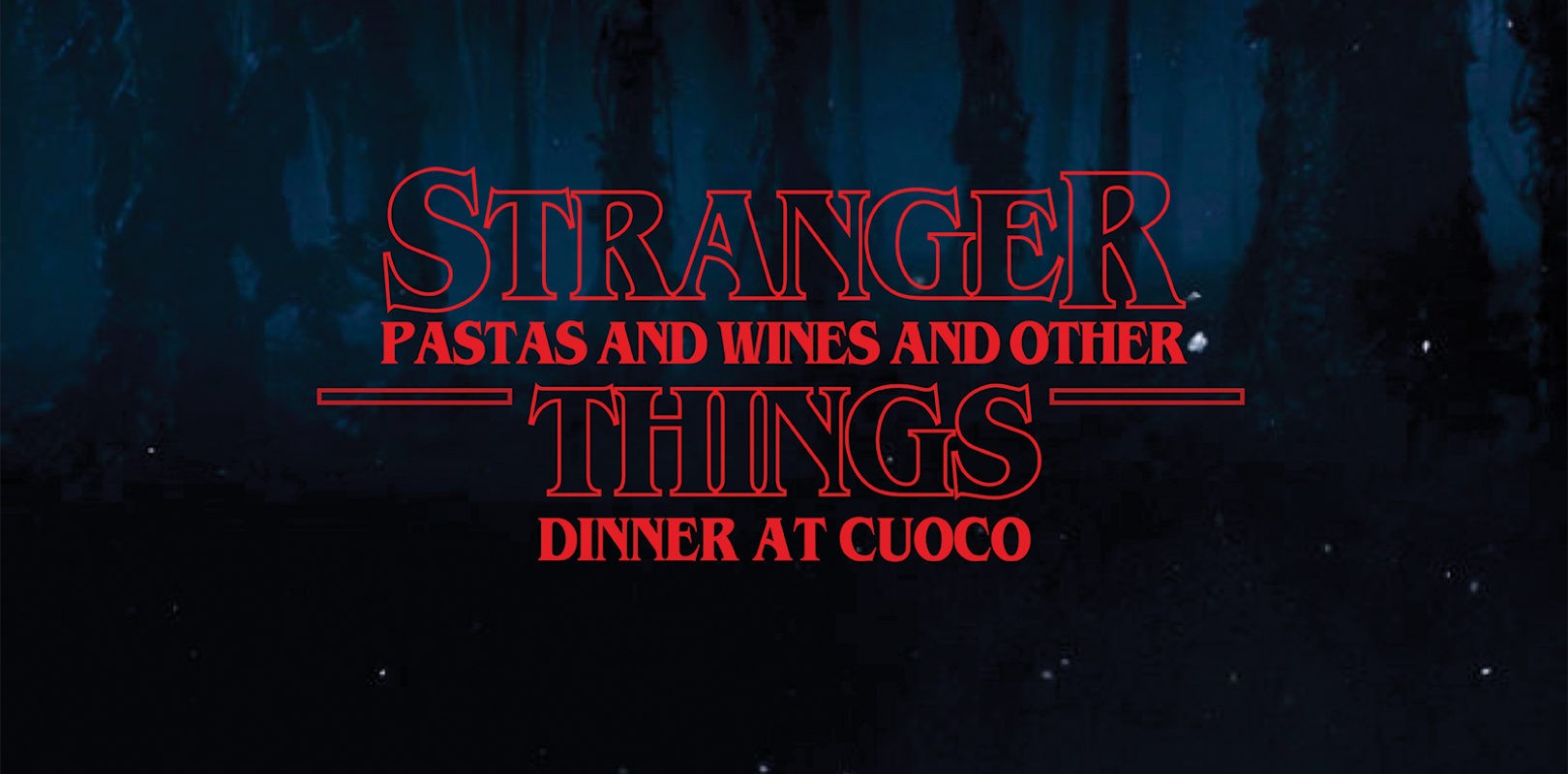 It's estimated that there are at least 350 pasta shapes out there, from agnolotti to ziti, and, as Tom Douglas's website notes, Italy's Ministry of Agriculture has documented more than 350 types of grape varietals. What a shame, then, that most of us never get to try more than the same few classic staples. This dinner from Douglas's handmade pasta restaurant Cuoco aims to break out of that mold with lesser-known pastas like testarolo and wines from obscure grapes like Freisa and Frappato. The menu will also push diners to explore new flavor frontiers like crispy tripe salad, fava leaf farfalle, black garlic orecchiette, and Fernet panna cotta with rhubarb marmalade. Only adventurous palates need apply.
Full menu below.
crispy tripe salad, fava leaf farfalle, walnut vinaigrette with 2006 San Fereolo 'Coste di Riavolo'
black garlic orrechiette, scampi prawns, broccoli raab with 2013 Occhipinti Frappato
testarolo, wild leek pesto, buttermilk ricotta with 2014 Principiano Freisa
fernet panna cotta, rhubarb marmelatta, mint with Vinsanto/Recioto
Don't miss all the best things happening in Seattle. Get the free Stranger Things To Do app now from the App Store or Google Play.
310 Terry Ave N, Seattle, WA 98109
206-971-0710
Hours: Lunch: Mon-Fri 1:30 am-2 pm
Dinner Mon-Thu 4:30 pm-9 pm, Fri-Sat 4:30 pm-10 pm, closed Sun
http://cuoco-seattle.com/
Venue Hours
Lunch: Mon-Fri 1:30 am-2 pm
Dinner Mon-Thu 4:30 pm-9 pm, Fri-Sat 4:30 pm-10 pm, closed Sun