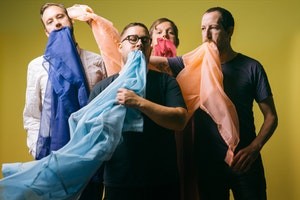 The Sub Pop-repped scallywags in Pissed Jeans have been making their subversive mark on the noisy punk scene album after album. Their fifth outing, Why Love Now, is truly guttural and greased with galvanizing grit out of some kind of a subcultural gutter in a Larry Clark film—let's say Wassup Rockers. If you missed Seattle staple Dreamdecay in their last few shows, like opening for My Bloody Valentine in July, then do yourself a favor and get in their melodically harsh zone. Same with the local punk-feedbackers in Nasti. Get ready for a sloppy Saturday night.
Weather Advisory: Due to extreme Seattle weather, events are subject to change or cancellation. We're doing our best to keep up with changes, but do consider double-checking event websites.
Event Times
This event is in the past.
Category