Ghost Gallery Capitol Hill
July 12–Aug 5
Opening reception July 12, 5-9pm
Free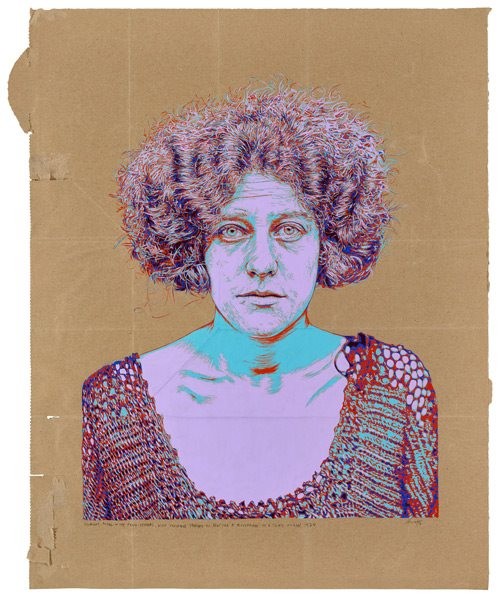 Ghost Gallery had to close its previous location early in 2018, but it's back now with an opening show by Chris Crites, whose portraits of arrestees from decades ago, painted on paper bags, are fleshed out with individualistic detail and nonrealistic color. This exhibition focuses on accused criminals of the land Down Under in the 1920s, drawn from photos in Peter Doyle's books City of Shadows and Crooks Like Us. Like his previous works, Crites's approach is less prurient than humanistic. When you gaze at the two sheepishly grimacing men nabbed for Stealing a Large Quantity of Chocolates. 1921, or a placid woman wearing a matted fur stole in a portrait called Cocaine, you see subjects of stories, not pinned-down victims of the mug shot's brute categorization.
1111 E Pike St, Suite B, Seattle, WA 98122
Event Times
This event is in the past.
Category