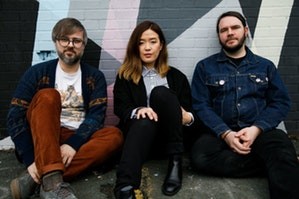 Eternal Summers are capable practitioners of Non-Offensive Rock Music, or NORMcore, if you will. Though their tunes borrow from harder-edged, messier styles like noise pop and punk, the rough spots have been smoothed down, sanded into palatable pop nuggets between two and four minutes in length. Singer Nicole Yun remains the most memorable thing on offer, with a durable mezzo-soprano that effortlessly glides over the distorted melee beneath and bends impressively around the occasionally hummable chorus. But unlike, say, Yuck, a band with a similar penchant for deceptively safe fuzz rockers, the hooks just don't stick. Which is really the most offensive thing of all, for a band that lives or dies on the strength of its earworms.
Found something you like and don't want to forget about it later?
Just click "Save Event" on any event page to save it to your own private list.
Event Times
This event is in the past.
Category