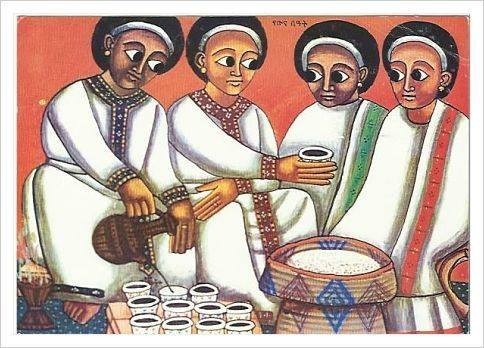 Cultures all over the world have their own traditions for gathering and sharing a cup of something caffeinated while socializing: teatime, the Swedish practice of fika, the coffee break. As the birthplace of coffee, Ethiopia has developed a daily ritual around the brew that lasts a couple of hours and honors the process, from roasting the beans to steeping to sipping. (According to Ethiopian legend, coffee was first discovered by a goatherd named Kaldi, who noticed his flock seemed to dance with energy after getting hopped up on the red berries of a shrub, and decided to try them himself.) At this event hosted by Milen Medhane—owner of the Ethiopian cafe and restaurant Kaffa Coffee in Rainier Beach—and Atlas Obscura Society Seattle field agent Christopher Blado, guests can participate in an authentic coffee ceremony that includes pan-roasting fresh beans and heating and pouring water from the jebena (a traditional water vessel).
Weather Advisory: Due to extreme Seattle weather, events are subject to change or cancellation. We're doing our best to keep up with changes, but do consider double-checking event websites.
Event Times
This event is in the past.
Category