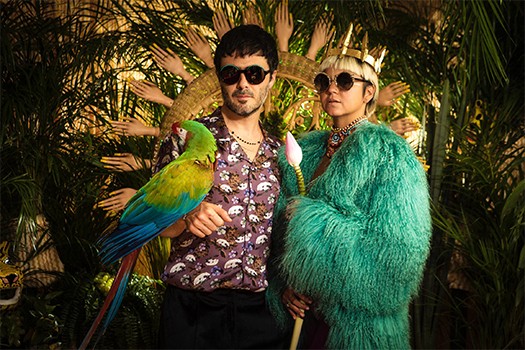 Colombian duo Bomba Estéreo bring their bombast back to Seattle on their international Jungla Tour. Ayo, their 2017 LP, fires out tropical pop and electronic beat drops. Lead singer Li Saumet glides between blustery Spanglish rapping and breeze-soft divulgences. "Me quemo por dentro," she confesses in "El Alma y El Cuerpo"—"I'm burning inside"—and this seems a perfect motto for the entire unabashedly bouncy project. While primarily a creative duo, Saumet and keyboardist/bassist Simón Mejía are frequently backed by esteemed cumbia musicians, building a blaze at their live shows, both from the stage and on the dance floor.

Weather Advisory: Due to extreme Seattle weather, events are subject to change or cancellation. We're doing our best to keep up with changes, but do consider double-checking event websites.
Event Times
This event is in the past.
Category