Chop Suey Capitol Hill
Wed Sept 26, 8 pm 21+
$15/$18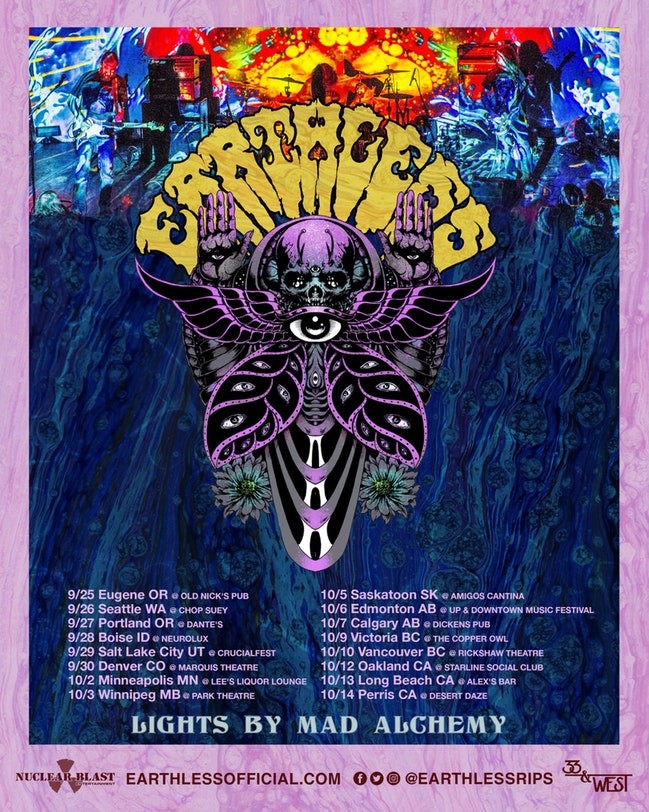 When you absolutely have to have that top-flight, synapse-zapping, heavy psych-rock served with no bullshit, you should seek out San Diego trio Earthless. As Stranger freelancer Brian Cook astutely observed in these pages, guitarist Isaiah Mitchell is the star here, "[blazing] with the electric soul of Hendrix, the dexterous stab of D. Boon, and the warped blues of the Groundhogs' Tony McPhee." Thankfully, he has a powerful, indefatigable rhythm section—drummer Mario Rubalcaba and bassist Mike Eginton—undergirding his kaleidoscopic pyrotechnics. Earthless are touring in support of their latest album, Black Heaven, a cauldron of song-based, third-ear bruisers.
Weather Advisory: Due to extreme Seattle weather, events are subject to change or cancellation. We're doing our best to keep up with changes, but do consider double-checking event websites.
Event Times
This event is in the past.
Category