R Place Capitol Hill
Oct 11–Dec 20, Thursdays, 8:30 pm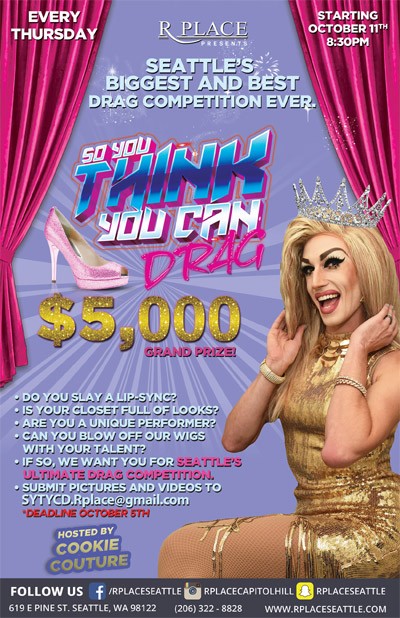 Live drag competitions are the latest thing in Seattle's drag scene, with many drag venues hosting some type of competition in recent months. So You Think You Can Drag at R Place is the biggest one in the city, with a grand prize of $5,000 and a competing cast filled with some of the best queens in town. (Really, when is Irene DuBois going to get on Drag Race?) Watch the girls duke it out each week as they one-up their way to the top. Bring cash for tips and be prepared to scream like hell for your favorite. <i>The Stranger</i>'s digital editor and weirdo drag champion Chase Burns will be a judge for the final.
Event Times
This event is in the past.
Category