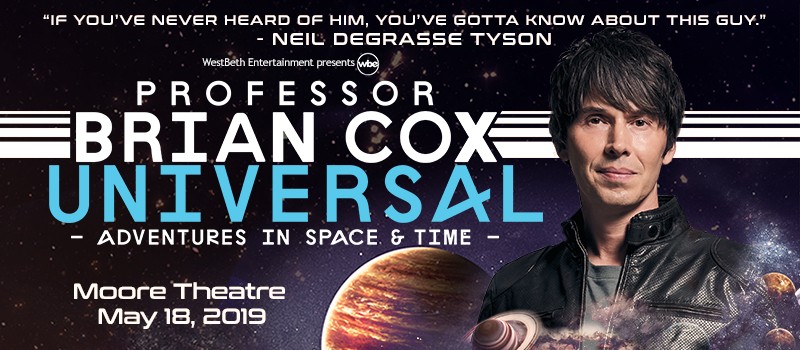 Neil Degrasse Tyson has likened Brian Cox to Carl Sagan, which is an impressive vote of confidence. Cox might have a big more swag; he's an ex-musician (including membership in D:Ream, of "Things Can Only Get Better" fame), and current English physicist and professor of particle physics at University of Manchester who's lent his expertise to a variety of science and space programs for BBC, gives talks on topics like AI and entropy, and spreads knowledge in a down-to-earth, cultured, accessible manner. For this particular event, he'll use spectacular "state-of-the-art imagery" on giant high def screens to "explore the nature of science and time from the big bang to black holes," among other things.
Tickets on sale Mon Oct 29.
Found something you like and don't want to forget about it later?
Just click "Save Event" on any event page to save it to your own private list.