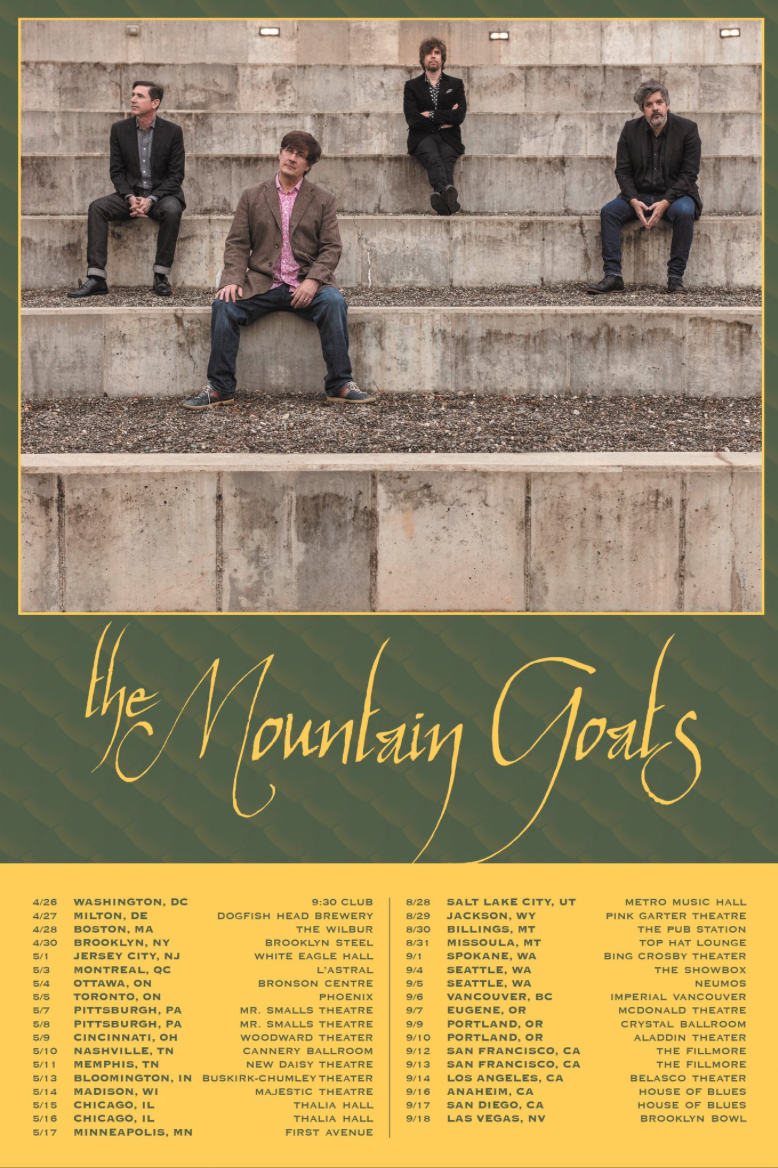 Staying true to Goths, the 2017 Mountain Goats album starts like a thumping Nick Cave B-side, twisting through the dark uncertainties of every human's timeline. So, much of the same for frontman and lead lyricist John Darnielle—a new overarching concept with each album, yet the same dedication to plumbing the depths of his own character, as well as the character of each phase of his life, which is what makes it so easy to connect to. There's an honest power in writing your life as it is, in pulling from favored themes or specific memorial vignettes, and moving in tandem with these thoughts, creating an album per moment. Darnielle is best at this; each new album bids us to follow and experience these songs-as-chapters with him. From "The Portuguese Goth Metal Bands": "Keep what's precious, drop what's not without a second thought"—and move on.
Tickets go on sale 1/25 at 10 a.m.
Found something you like and don't want to forget about it later?
Just click "Save Event" on any event page to save it to .