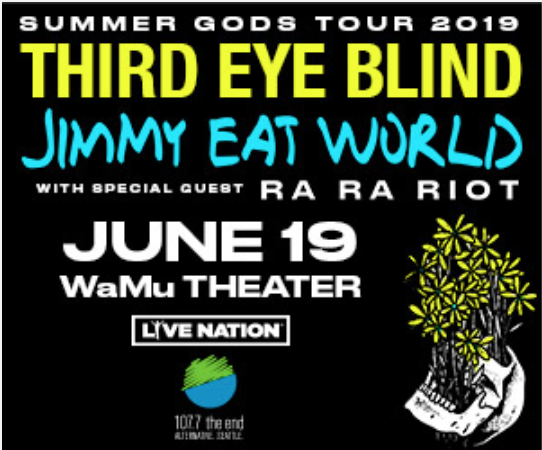 Led by Stephan Jenkins, '90s pop-alt rockers Third Eye Blind (or 3EB if you're a real fan) achieved wide success during a bizarre time in the post-grunge music scene. They performed at the 2016 Bumbershoot, and will return to Seattle again for a night of classic singles with early '00s pop-punk-emo-rock hybrid group Jimmy Eat World and mid-'00s college radio favorite Ra Ra Riot.
Tickets go on sale 2/1 at 10 a.m.
Found something you like and don't want to forget about it later?
Just click "Save Event" on any event page to save it to .