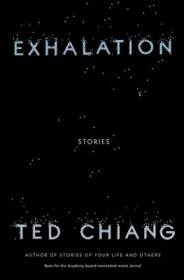 The lauded recent sci-fi film Arrival was based on Ted Chiang's short fiction "Story of Your Life," which combined a gorgeously nerdy and profound examination of alien grammar with a sad and equally profound exploration of love and fate. Which is to say, Ted Chiang is a genius, and "Story of Your Life" should be viewed as a gateway to his body of literature, not a companion to Denis Villeneuve's (admittedly pretty cool) movie. Better yet, catch up with the author at this Literary Luncheon for a reading of his new collection of short stories, Exhalation, over a lunch prepared by Vios Café.
Please call (206) 525-2347 for information on purchasing a ticket.
Found something you like and don't want to forget about it later?
Just click "Save Event" on any event page to save it to .