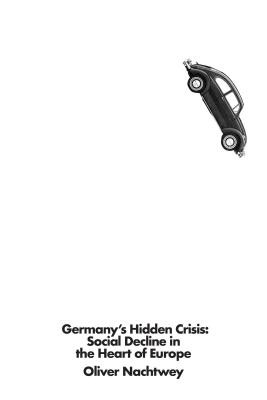 "Movement is not always forward, this at least is what Oliver Nachtwey argues. The young and celebrated German sociologis's thesis on 'regressive modernization' – something like how present-day progress hides major retreats – is now spreading beyond his country's borders. The blame for this regression, Nachtwey believes, lies to a large degree with what he calls 'poverty in work', i.e. precarity, which has pulverized the concept of economic prosperity and security, and disrupted historical social equilibriums. Call centres, fast-food outlets, cleaning teams…, processes of downward mobility that this academic, who defines himself as a 'modern Marxist', sees as extending to ever more sectors of society." (Promo Copy)
Found something you like and don't want to forget about it later?
Just click "Save Event" on any event page to save it to your own private list.