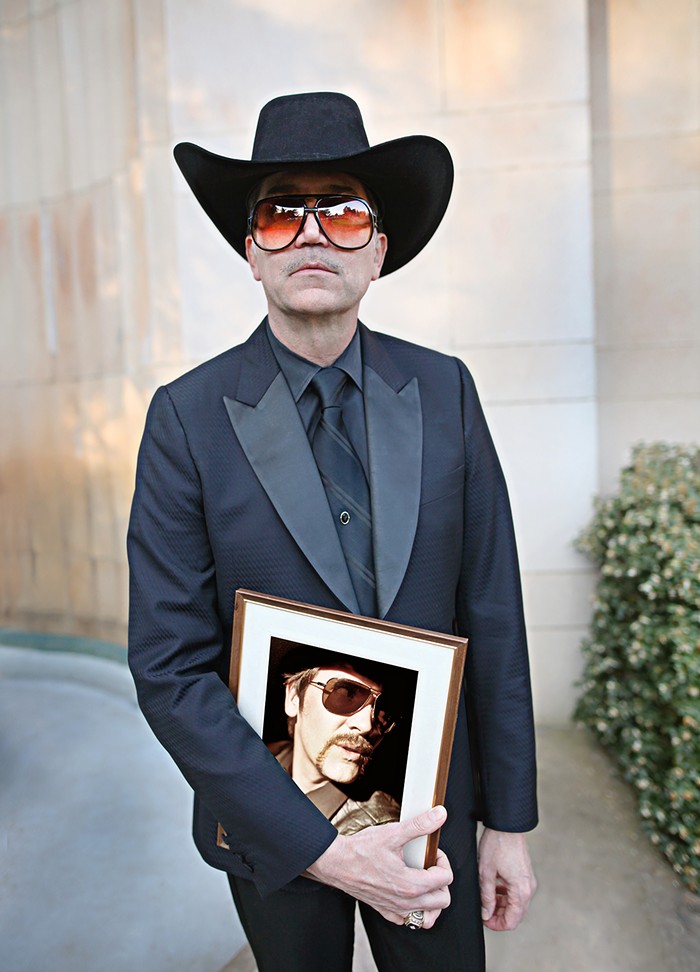 As Brent Amaker was preparing to celebrate the 10th anniversary of his flamboyant country band, the Rodeo, he received the awful news that his friend and fellow founding member Sugar McGuinn had been killed in a motorcycle accident. Though McGuinn hadn't been an active member of the Rodeo for two years, Amaker said their friendship was closer than ever and that his heart was crushed by the loss.
If there is a bright side to be found, however, it's that the preparations to transform the anniversary show into a way of commemorating not only the band but McGuinn himself has helped Amaker navigate the grieving process, bolstered by memories of the time they spent playing together across America and Europe. The show will be a typically boisterous Brent Amaker and the Rodeo party ("Sugar would've wanted it that way"), but it will also include a compilation of video footage featuring McGuinn.
"It's been 10 years and we're still a band," Amaker said. "And Sugar was a big part of that. The Nectar show is going to be a celebration of his life, and ours."
Brent Amaker and the Rodeo's 10-year anniversary event is Saturday, April 16, at Nectar.