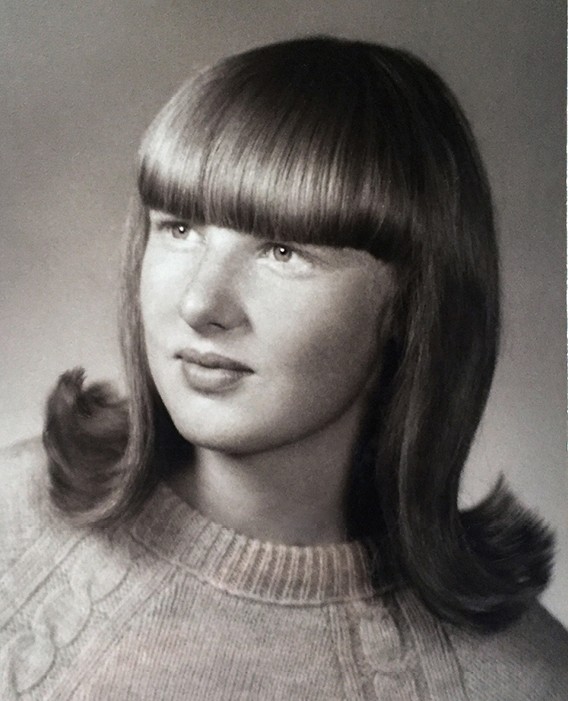 In my second year of college, I had to make a difficult phone call. I'd stared at the phone for almost two hours before I actually picked it up and dialed. I was fairly calm, until I heard her voice: "Hello?"
All I said was "Mom?" and then I started sobbing.
Sponsored

Laugh till it hurts at this outrageous camp comedy the NYTimes calls "Wickedly funny!"
My mom was not used to me being a crybaby. When I was a teenager, I was kind of a cocky asshole. Like most teenagers, I thought I already knew EVERYTHING. There was a lot of door slamming, glass breaking, and yelling. Once, I threatened to run away—but my mom called my bluff and started packing my suitcase while simultaneously reminding me that I had no money and nowhere to go. Damnit, she was so smart and always, ALWAYS one step ahead of me.
She was one step ahead of me on the phone, too.
"Oh, no," she said, without my saying another word. "You're pregnant, aren't you?"
Was she a frickin' psychic? Then she said, "How much money does it cost? Do you want to get an abortion? Kelly, I will help you."
Not once did she try to shame me, and not once did she scold me. She just KNEW how embarrassed and devastated I was. I was on birth control pills; I just sometimes forgot to take them. She knew how badly I wanted to finish school. After college, I wanted to find a job that I wouldn't hate going to every day. Mom worked for more than 30 years at a place that mostly made her miserable, but she did it to keep herself and her kids alive.
I was so relieved that I didn't have to explain myself. She just knew. Women KNOW.
So I got an abortion. Just that once. I've never regretted it. And I never will. NEVER. And I refuse to apologize for it. It was 110 percent the best thing to do at that time. Not that it was "easy." Mom offered to go with me to the clinic, but that meant she'd have to make a 10-hour road trip. "No need," I told her. I would be okay.
The afternoon went fairly smoothly until I had to wait, doubled over with cramps, for my ride home. There weren't any protesters when I walked in, but there they were when I walked out. I tried to navigate around the protest, but a middle-aged white guy got right in front of me. "Murrr-derrrr-errr!" he screamed, and then he spit on me.
His foamy spit landed on my leg and thankfully not in my face. Even with cramps, and this scary and aggressive man attacking me, I still knew, deep in my chest somewhere, that I'd done the right thing.
And you know what else? Since that abortion, I've never needed to borrow money from my mom again. I've always had a job, my own money, and a roof over my head.
That was almost 20 years ago. To be honest, I hadn't really thought much about it until last week, when I wrote this on Twitter: "I saved two lives in college. I am not a murderer, I bear the burden of empathy and responsibility #ShoutYourAbortion."
I almost immediately received a notification, a tweet, from a middle-aged white guy: "It's a shame you didn't die during your procedure, and your baby have lived. SHAME!"
For a second, I wondered if this was that same guy who spit on me. It felt like a horror-movie sequel: He's baaaaack!
Twenty years later, men are still spitting on me.
And on a lot of other people, too. Two weeks ago, a Seattle woman named Amelia Bonow made the first tweet with the hashtag #ShoutYourAbortion. The internet went KEEEEE-RAZY. Twitter exploded with women from all over the world confirming that, yes, they too had had an abortion in their lifetime. One in three women has had one. Just about every media outlet in the country wanted to interview Amelia Bonow and Lindy West, two of the creators of this instantly viral new women's movement. And every anti-choice extremist wanted to figuratively spit in every person's face who'd tagged anything with #ShoutYourAbortion.
Watching both sides duke it out on the internet has been both disgusting and inspiring. A long overdue conversation by women, about women, is making some other folks LOSE THEIR MINDS. I'll personally never understand the rationale of a person who can identify as "pro-life" and then sit at a computer and send a death-wish message to a woman they've never met.
The debate continues to rage, especially with the recent threat of the defunding of Planned Parenthood by presidential candidates and in Congress. I could write a couple thousand more words about the current state of media on the abortion issue, but other people have already covered it. As Bonow says, "ShoutYourAbortion isn't supposed to be a pro-life versus pro-choice debate. ShoutYourAbortion is a shift in consciousness. Many women are ready to own their choice without stigma."
I phoned home the other day to see what my mom thought of it all. "Ignorance is bliss," she said. "Women have always gotten abortions, even when I was young and they were illegal. Women's bodies will always belong to women, and none of this back-and-forth shouting can, or will, ever change that."
Oh, Mama, thank you. Thank you for every single thing. I realize more than ever how absolutely privileged and unfathomably lucky I am to have the mom that I do. The band Childbirth, Seattle's premier funny-feminist supergroup, wrote a song for their new album, Women's Rights, called "Cool Mom." Every time I hear it, a huge smile creeps over my face. I can't help it.
But not every woman has a "cool mom." As Lindy West writes, "ShoutYourAbortion can amplify the voices of those most drastically affected by anti-choice legislation, including poor women, rural women, and women of color." Decentralized, worldwide conversations like #ShoutYourAbortion are a step in the right direction. For all the women who are still too oppressed to "shout," there are thousands, maybe millions of women, including me and my mom, who will do the shouting for you. Please know you are no longer alone.
So what can you do? First, share your story. There are new #ShoutYourAbortion stories every day on Twitter, and the more people speak up, the less stigmatized abortions will be. Read the excellent book Pro: Reclaiming Abortion Rights by Katha Pollitt. Go get the album Women's Rights by Childbirth, just out on Suicide Squeeze Records, and play it as loud as possible with all your windows open! Vote in every election and never, ever vote for a candidate who wants to defund Planned Parenthood. Don't have sex with anyone who thinks Planned Parenthood should be defunded, either—duh! If you have a few extra bucks, donate them at Plannedparenthood.org.
Lastly, if you have a cool mom like I do, go call her RIGHT NOW and tell her how much you love and appreciate her.