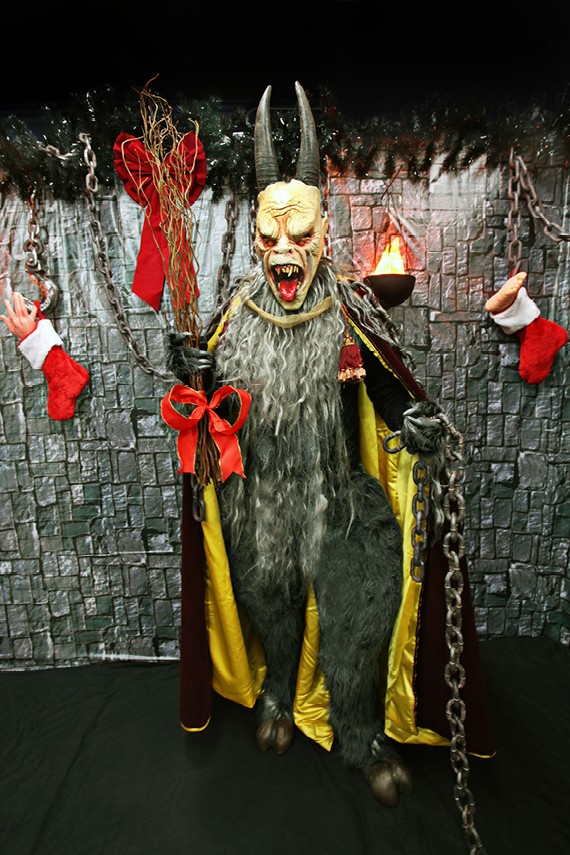 My favorite ornament, which my mom has hung on the family holiday tree every year since I was a little girl, depicts the terrifying half-man, half-beast called Krampus. When I was really little, I'd sit and stare at it for hours. It looks so wicked next to the cheery colored lights and the smiling, happy-go-lucky Santa Claus. Mom's ornament depicts Krampus shoving some 1800s-era kids into a large basket. He is cloven-footed and has big curvy horns and a SUPER long tongue.
Krampus is the stuff of Germanic folklore. The story—in a chestnut shell—is that a dude name St. Nicholas showed up to reward all the nice kids with candy or small gifts, while his hairy, scary buddy Krampus tagged along to punish all the naughty ones. Most early imagery shows Krampus forcibly taking away the wicked children by placing them in a basket or large sack. Where Krampus took you, no one knew, but legend suggested he'd eat you for supper.
Krampus costume created by Erik Warren of Limelight Event Productions at Champion Party Supply.